Palestine
Prisoners' commission: Palestinian inmate in life-threatening condition after 130+ days of hunger strike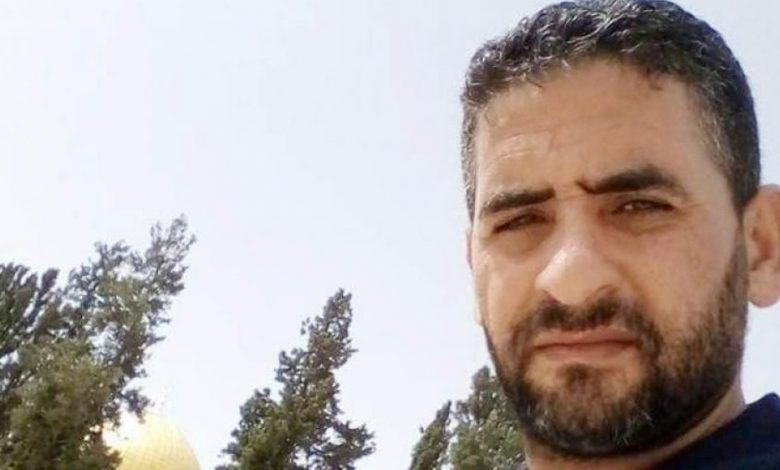 Palestinian prisoner Hisham Abu Hawwash is facing an imminent threat to his life, a Palestinian commission for prisoners has warned, as the inmate has entered the 132nd consecutive day of his open-ended hunger strike against Israel's so-called policy of administrative detention despite his deteriorating health condition.
The Palestinian Commission of Detainees' and Ex-Detainees' Affairs said in a statement on Sunday that the 40-year-old Palestinian inmate's health condition has reached a critical stage as a result of his prolonged hunger strike in protest at his indefinite, unfair and unexplained imprisonment at the hands of the Tel Aviv regime, the Palestinian Information Center reported.
The commission went on to say that Abu Hawwash is suffering from frequent loss of consciousness, severe potassium deficiency, various pains all over his body, and constant vomiting after being on months-long hunger strike against his detention without charge.
The Palestinian prisoner is facing the risk of sudden death at any moment or his nervous system can be damaged due to the possible dysfunction of vital organs, it added.
The International Committee of the Red Cross (ICRC) reported that Abu Hawwash is in urgent need of clinical monitoring due to his worsening health condition, after its delegation visited the Palestinian inmate at the infamous Ramla prison infirmary.
The ICRC warned in a statement that Abu Hawwash could face irreversible health consequences and possible death, stressing that every detainee must be treated with dignity and humanity.
The Palestinian Prisoner's Society (PPS) attorney, Jawad Boulos, has already said that Abu Hawwash had lost his ability to move, and that he is suffering speaking difficulty after more than 130 days of hunger strike.
The Israeli military appeals court has also decided to renew Abu Hawwash's administrative detention for four months despite his deteriorating health condition and has rejected a petition submitted for his immediate release.
Abu Hawwash, a father of five children, was arrested in October 2020 and held in an Israeli jail under administrative detention, a form of imprisonment in which the individual is never tried and can be held indefinitely.
He is one of the four prisoners who went on extended hunger strikes against their detention without charge. The other prisoners were Kayed Fasfous, Ayyad al-Harimi, and Lo'ai al-Ashqar.
Last month, 34-year-old Fasfous and Harimi, 28, suspended their months-long strikes after Israeli authorities agreed to set them free.
Fasfous finally walked out of an Israeli jail and returned home to his family on December 5, after refusing to eat for 131 days in protest.
Facing widespread international criticism, the regime has also agreed to free several other Palestinians, who've been on lengthy strikes.
More than 7,000 Palestinians are reportedly held in Israeli jails. Hundreds of them have apparently been incarcerated under the "administrative detention". Some prisoners have been held in administrative detention for up to 11 years.
Palestinian detainees have continuously resorted to open-ended hunger strikes in an attempt to express their outrage at the detention.
Palestinian inmates have also been subjected to systematic torture, harassment and repression all through the years of Israel's occupation of the Palestinian territories.
Over a dozen Palestinian lawmakers and nearly 20 journalists are also held in Israeli detention centers, several of them under the same detention policy.
In 2015, Israel approved a law that authorizes force-feeding the Palestinian prisoners on hunger strike, a practice rejected by the UN as a violation of human rights.
The United Nations and the International Committee of the Red Cross (ICRC), as well as many human rights group have frequently expressed serious concern about hunger strikes' health condition and call for their immediate release.