Egypt
Pro-Morsi protesters stage fresh rallies in Cairo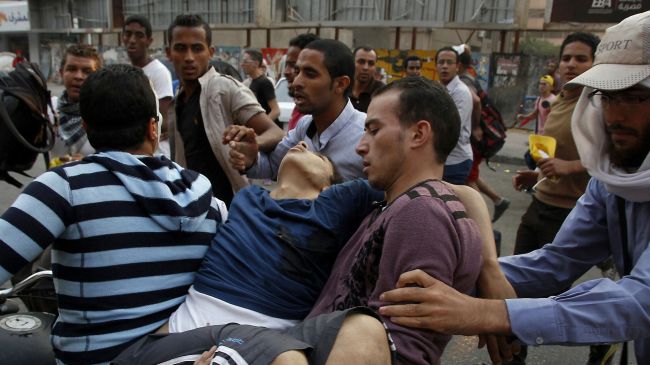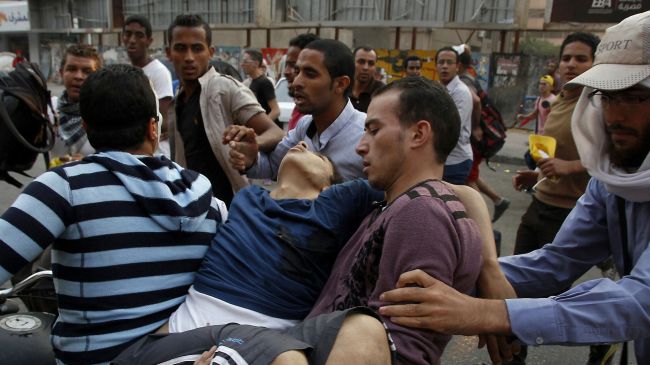 Thousands of Egyptians have once again taken to the streets of the capital Cairo calling for the downfall of the military-backed government.
On Sunday, angry protesters gathered outside al-Iman Mosque in Nasr City demanding justice for those killed in protests in recent rallies.
The protest comes two days after the Egyptian army fired tear gas and used live rounds to disperse the supporters of the ousted president, Mohamed Morsi, calling for his reinstatement.
Protesters also mourned the death of one of Morsi's supporters who was killed during the Friday demonstration.
The military-backed government has deployed hundreds of paramilitary troops in the region to avoid any untoward situation.
However, some incidents of violent clashes between protesters and security forces have been reported in Nasr City and its adjacent areas.
Morsi's supporters have been holding weekly rallies against the army-backed government for its deadly crackdown on Brotherhood supporters that has led to hundreds of deaths and detentions.
The situation in Egypt remains tense months after the country's first democratically-elected president was ousted by the military.
Egypt has been experiencing unrelenting violence since July 3, when the army ousted Morsi's government, suspended the constitution, and dissolved the parliament. It also appointed the head of the Supreme Constitutional Court, Adly Mahmoud Mansour, as the new interim president.
The government of Mansour has launched a bloody crackdown on Morsi supporters and arrested thousands of Brotherhood members, including the party's leader, Mohamed Badie, who was detained on August 20.
Hundreds of supporters of the group have been killed in clashes with army since then.