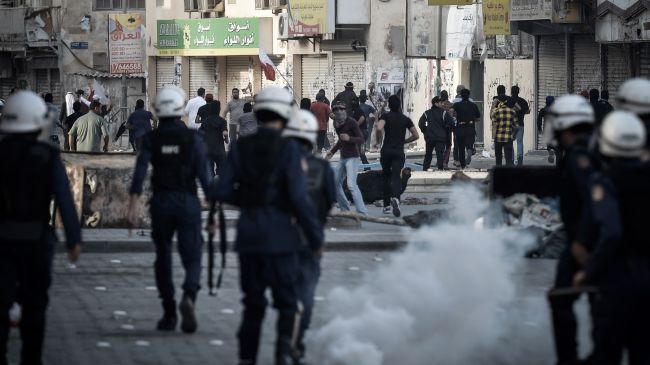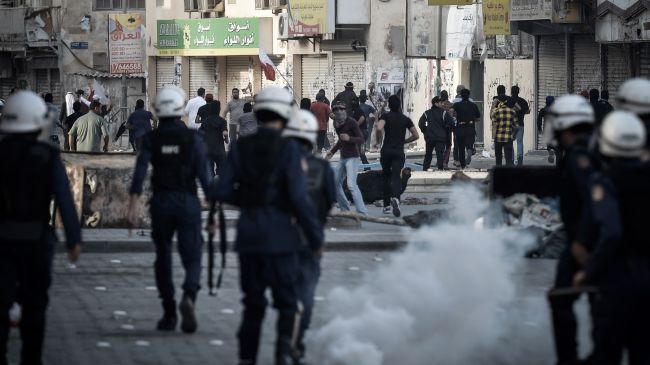 Bahrain's main opposition group al-Wefaq says a group of pro-regime militiamen have shot and seriously wounded two children in the capital, Press TV reports.
The incident took place during a demonstration against the Al Khalifa regime in the Boori district of Manama on Saturday.
Al-Wefaq says paramilitary forces walk the streets of Manama with sophisticated arms and do whatever they want.
On Friday, a 20-year-old Bahraini protester, identified as Mahmoud Issa al-Jaziri, died from injuries suffered a week ago when he was hit with a tear gas canister fired by regime forces.
He was the third Bahraini protester to be killed in less than ten days. Another protester, Hussein al-Jaziri, 16, was killed on February 14 in the village of Daih, while Aminah al-Sayyed Mahdi, 35, died on February 15, a month after inhaling toxic tear gas fired by Bahraini troops at an anti-regime demonstration in Abu Saiba.
Bahrainis have been staging demonstrations since mid-February 2011, demanding political reform and a constitutional monarchy, a demand that later changed to an outright call for the ouster of the ruling Al Khalifa family following its brutal crackdown on popular protests.
Protesters say they will continue holding demonstrations until their demands for the establishment of a democratically-elected government and an end to rights violations are met.