Palestine
Prof. Qassem: Hamas has become a giant movement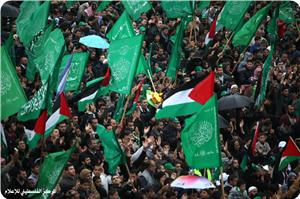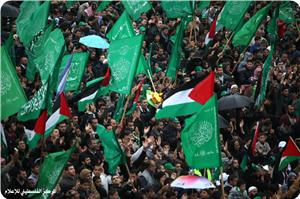 An-Najah university professor and political analyst Abdul-Sattar Qassem said that Hamas Movement, on its 25th anniversary, has become a giant movement, especially after it had achieved with other Palestinian resistance factions a victory over the Israeli occupation in the last war.
In a press statement to Quds Press, Qassem stressed that Hamas leaders abroad entered Gaza to commemorate their movement's anniversary through gates opened by the resistance fighters and not by the occupation.
The analyst added that Hamas has the right to speak boldly and loudly because it has made many achievements.
He also hailed Hamas as a resistance movement with clear goals and ethics, and able to accomplish a lot of things on the ground.
Qassem highlighted that the military victory that was made by Hamas and the Palestinian resistance factions in Gaza is enough response to all those who accused Hamas of renouncing the resistance.
"The rumors that had been spread against it proved to be wrong, and the field proved otherwise and that it has been working day and night very hard to confront the Israeli enemy," the professor emphasized.
"What happened in Gaza and the victory achieved by the resistance has raised the level of awareness about the resistance and the level of confidence in it," he said, adding that the option of resistance would grow and expand at the expense of the option of negotiation.
For his part, senior Hamas official Ra'fat Nasif told Quds Press that the Palestinian citizens in the West Bank were longing to participate in the Hamas's anniversary festival.
Nasif added that the Palestinian masses that were able to attend the festival reflected with their remarkable presence that Hamas was the Palestinian movement that safeguarded the national constants and rights with its steadfastness and resistance.
He affirmed that the Palestinian street loves Hamas because it has fulfilled its pledges to the martyrs, the wounded, the prisoners and the families who were displaced from their homes and lost their loved ones.
In this regard, Hamas's celebration of its 25th anniversary on Saturday caused some kind of paralysis on the West Bank streets and made many people stay mesmerized by TV screens waiting for and watching the events of Hamas's festival and the speech of its political leader Khaled Mashaal.
"The West Banker's hearts are busy following the events of the festival, and since the arrival of Abu Al-Walid (Mashaal) to the Strip, the feelings and hearts of the citizens are following minute by minute through the satellite channels this historic occasion and this popular rallying around Hamas and the resistance option," one of the West Bank citizens told a reporter for the Palestinian information center (PIC).
"This festival has its special meanings; it is the festival of the victory anniversary and these crowds are rallying this time while the dust of the battle is still covering them, and such scene makes the word meaningful," another citizen said.