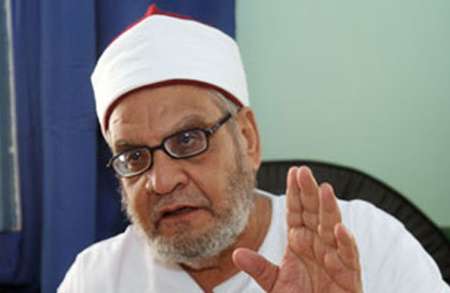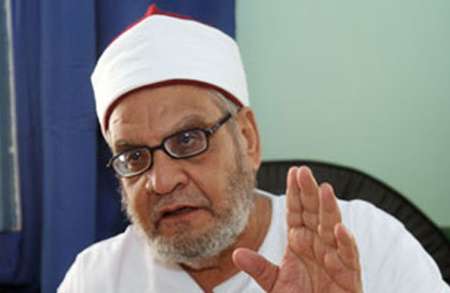 Prominent Sheikh of Al-Azhar, Ahmed Karima, strongly condemned the Saudi-led coalition attack on Yemen, and said unlike the propaganda by the Riyadh and Abu Dhabi the military men killed in the Arab-Saudi coalition war against Yemen are not martyrs.
'Unlike the propagations by the Saudi and UAE governments, the military personnel killed in the Saudi-led Arab coalition war against Yemen are not considered as martyrs,' Sheikh Karima told al-Waght news website.
He went on to say that the meeting of Sunni Muslims in Grozny was looking for clarifying that the notion of Sunni which has been misrepresented by the Wahhabis to make believe that they are only Sunnis is wrong and devoid them of the same.
Sheikh Karima reiterated that given the diversity of knowledge in al-Azhar academy, the institution is not al-Azhar is not looking for demonizing any group of Muslims, and said, 'We respect our Shiite brethren and regard them as pious.'
He reacted to the anger of Wahhabi preachers, and said, 'The poisonous snakes have certainly become upset because al-Azhar has not named them and has done the right thing in this regard because the Wahhabis are a misled sect; they have abandoned the religion and demonize everyone, including Abu al-Hassan Ash'ari and Abu Mansour Mataridi, Al-Azhar, Shiites, Abazis and Zeidis.'
He said that if the world wants to uproot terrorism, it should resolutely stand up against Wahhabism because they are the cause of all deceptions and tensions 'in our world and they will surely attack us and although we did not demonize anyone and hope that the Sunni and Shiite bretheren will convene for dialogue in the upcoming meetings'.
Sheikh al-Azhar said that the Wahhabis are the cause of nurturing terrorists in Centrla Asia, adding, 'They have exploited the minds of the youth in these regions and have turned them into fuel for their terrorist operations.'