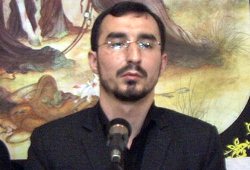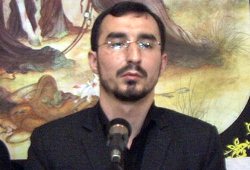 Tale Bagirov, prominent Azerbaijani Islamist cleric activist, after being arrested, has been tortured and beaten at the police headquarter.
MNA quoted some Islamic news sources in Azerbaijan and quoting the lawyer for Haji Tale Bagirov reported beating and torturing
Javad Javadov who was appointed by the Bagirov family as his lawyer said: "Tale Bagirov told me that after his arrest, police have chained his hand to his feet, and beaten him. And due to the pressure put on his wrist, his hand has circulation problem and now he cannot move his right hand."
Although, Tale Bagirov has been accused of carrying illegal drugs by the Azerbaijani government, but he was remained in the State Security detention center.
Tale Bagirov was born in Baku in 1984, and has studied economics in the University of Economics in Baku.
From 2005 to 2010 he attended the Qom Seminary School of theology to study Islamic Sciences. He returned to Azerbaijan after a year of studding in Najaf.
In his last speech in Baku, he had spoken about the government's threats against him.