Middle East
Prominent Cleric: Islamic communities carry out mission towards Sheikh Isa Qassim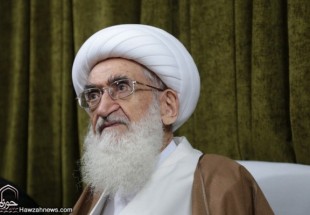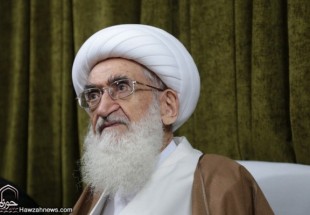 Grand Ayatollah Hussien Nouri Hamedani, prominent Iranian jurisprudent has issued a message denouncing Al Kalifa for striping of Sheikh Isa Qassim citizenship stressing that all Islamic centers to break their silence and carry out their humanitarian and Islamic duties, reported Taqrib News Agency (TNA).
Part of the message by cleric reads," Once again and in line with its services to the US and regional puppets of the west naming Saudi Arabia, Al Kalifa has carried out an illogical and threatening move imagining that it can cover up for its oppressions against Bahraini citizens and clear violation of human rights through stripping of the citizenship of prominent cleric Sheikh Isa Qassim."
Denouncing the move by Al Kalifa regime, Iranian Shia scholar in his massage noted that the issue will lead to awakening of the Bahraini people and revealing of their oppressions to the world.
"Here we denounce the move by Al Kalifa, in support of the scholar, Sheikh Isa Qassim and oppressed nation of Bahrain" said Ayatollah Noori Hamedani and added," we demand Islamic communities to break the silence against this oppression and carry out their humane and Islamic mission."
Bahrain's government on Monday stripped the country's leading Shia cleric of his nationality in a move that brought thousands of protesters into the streets and threatened to further ignite tensions across the region.