General
Prominent Figure: Al-Saud's So-Called Reforms Aimed at Deceiving, Plundering People
A senior member of the Saudi dissident group al-Umat al-Islami described Riyadh as a fully corrupt government whose project to implement reforms in Saudi Arabia is nothing but a plot to fool and plunder people by foreign states.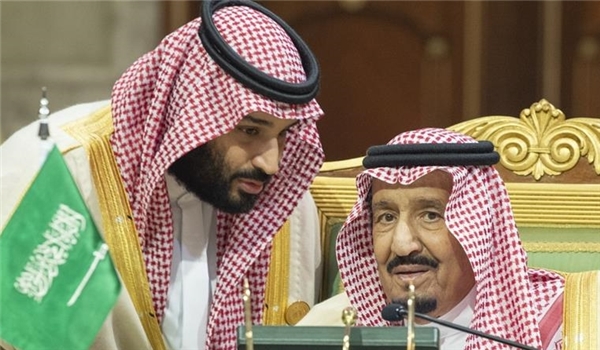 "There is no second political system to the Saudi regime that would allow the West, specially the US, to loot its wealth and seize its freedom, and (Crown Prince) Mohammed bin Salman is just the natural product of the corrupt political system in Saudi Arabia," Abdollah al-Salem was quoted by the Arabic-language Khaleej Online as saying on Saturday.
He said the House of Saud is no more capable of ruling the country, given the chaos, corruption and repeated crises that the Saudi regime cannot manage or resolve.
Al-Salem said that al-Umat al-Islami party believes that the current ruling system will collapse in the near future.
In relevant remarks late last month, three leading Saudi dissident figures in a statement described the policies adopted by bin Salman as destructive to the country and the nation.
The Arabic-language al-Ahd news website reported that Sultan al-Ajami, Fares al-Yami and Jaber al-Mori, three prominent Saudi dissident figures, in a statement against bin Salman condemned his policy of harsh crackdown on critics.
When bin Salman was picked up as the crown prince, there were hopes of political reforms, economic and legal development and campaign against corruption in the judiciary, but none ever happened, they said.
"Our situation is similar to a nation which has been entangled in the hands of a stupid and reckless person who dreads no deed or action. The country and people are moving towards destruction and they are joining the dissident forces outside the country to get rid of bin Salman," the statement released by Marzouq al-Atibi, a dissident Saudi journalist, said.