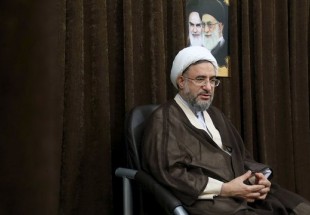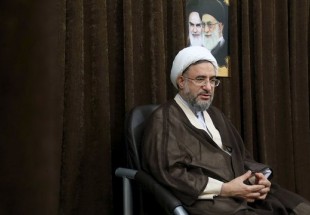 Grand Ayatollah Mohsen Araki, Secretary General of the World Forum for Proximity of Islamic Schools of thought, in an interview with Mehr News Agency warned against strategies of the arrogant powers to hurt Islam saying that one of the ways through which world arrogant powers especially UK, US and the Zionists use to damage Islam is to divide Muslims and worsen their differences, reported Taqrib News Agency (TNA).
He was asked on a previous remark on British Shiaism to which the cleric said," This is a suspicious and isolated group with several signs of affiliation with foreign governments."
"Making up of new fake denominations or invention of new deviate schools of thought among followers of a religion has been an old strategy of the British politicians." The cleric noted and added," Creation and support of Wahhabi groups have been other measures taken by the UK politicians in line with damaging Islam."
Ayatollah Araki said that the support of the Wahhabi groups for deviate fake Islamic groups is to the point that they have recently been backing a group led by Ahmad Al Hassan al Yamani in Iraq who is claimant of Mahdism.
He said there are several evidences that British politicians and intelligent services including CIA and Mossad are quite active in this line but the cradle for these activities lies in British intelligent services because on the one hand they are experienced and on the other hand they have a wide net of mercenaries who are influential too.
Iranian scholar warned that leaders of British Shiaism are sparing no effort to penetrate into Islamic communities and unfortunately the organized active movement in the world of Shia is the very British Shiaism.
Grand Ayatollah Araki also touched upon the extremist groups among Shia and Sunni Muslims and also their efforts for the benefit of the foreign countries as two major issues of the Muslim world.
He said the British and American organizations have been quite successful and the hidden support of the American, English and Israeli intelligent services from ISIL terrorist group is the best proof for that.
Iranian cleric noted," The reason that ISIL has turned into a threat is its exact organization otherwise there are other extremist groups among Sunni community."
Counting the three reasons what increases the threat of ISIL he said," The first one is the foreign-backed media kingdom provided for the terrorist group." And added," This is while some American authorities clearly announced that their strategy is to back extremist religious groups within Shia societies."
He referred to the evidences that even Saudi Arabia is contributing financial support for extremist Shia movements saying," High amounts of financial support, being organized, and its media organization are the factors that have turned the small group into a big threat."
Ayatollah Araki said," We are certain that once the younger generation and the religious movements awaken and seclude this deviate group then they can foil the influence of the struggles and financial supports contributed to this group."