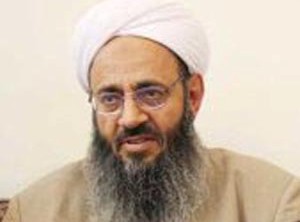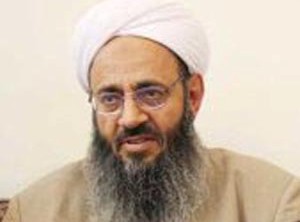 "Islamic Revolution of Iran sparked Islamic Awakening."
Mowlavi Abdul Hamid Esmaeel Zehi, Sunni Friday prayer leader expressed gratitude for Muslims' efforts to return to their identity and said," Islamic Revolution of Iran led by late Imam Khomeini (RA) was the first Islamic spark and the movement was supported by people from different tribes and denominations."
He added," Muslims in the countries ruled by puppet rulers have awakened and risen against tyrannical governments."
Manager of Dar-ol-Ulum Makki in Sistan and Baluchistan stressed that Islamic Awakening will never fail and no power is able to stop the movement.
He noted that the important point for safekeeping the Islamic Revolution is maintaining Islamic unity and solidarity of different groups and denominations.
Mowlavi Abdul Hamid highlighted moderation as the basis for glory and honor of Iranian nation and added," To have an open mind and wide horizons is everlasting while having lowbrow and narrow mindedness is the greatest hit for every denomination and ideology."
Prominent Sunni cleric concluded that creating an atmosphere of dialogue guarantees prosperity and promising future for every state.