North America
Protest outside Saudi Embassy in DC over Nimr's execution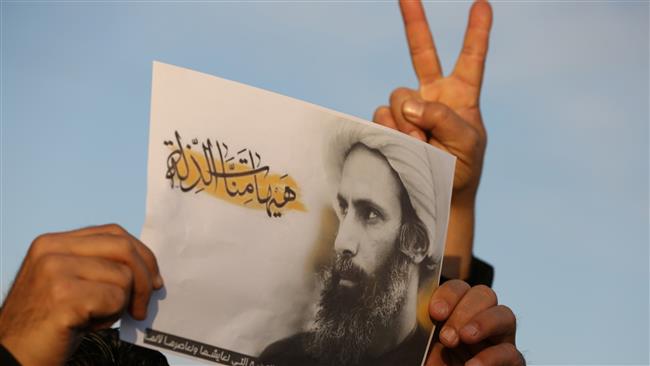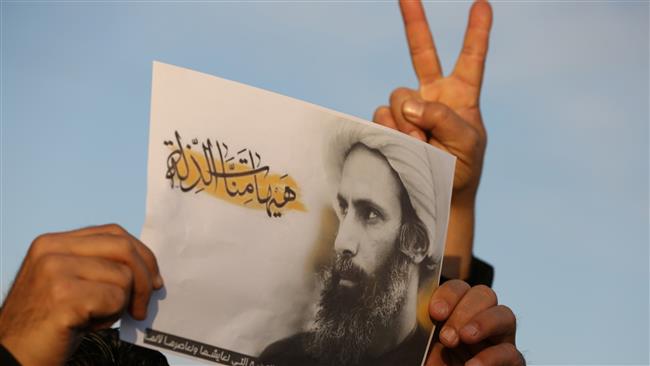 A group of protesters gathered outside the Saudi Embassy in Washington, DC to denounce the execution by Riyadh of prominent Shia cleric Sheikh Nimr al-Nimr.
The demonstrators chanted slogans against Saudi Arabia, likening the Riyadh regime to the Daesh (ISIL) terrorist group.
"Down, down Al Saud," the protesters shouted.
"We are calling on Saudi Arabia to end its barbaric form of capital punishment… we also want our own government to stop business with Saudi Arabia," a protester told Press TV.
"Because we are perpetuating their ongoing violations of human rights whether it is imprisoning bloggers, or other political activists, or raining down a war of aggression on the people of Yemen," she added. "It's time to reevaluate the US-Saudi alliance."
The Saudi regime said Saturday it had executed Sheikh Nimr along with 46 others, causing international outrage and a serious escalation of diplomatic tensions in the region.
Sheikh Nimr, a critic of the Riyadh regime, was shot by Saudi police and arrested in 2012 in Qatif, which was the scene of peaceful anti-regime demonstrations at the time.
US officials have privately acknowledged that Saudi Arabia's mass executions and other human rights abuses, including reported widespread civilian casualties from its military intervention in Yemen, have raised difficult diplomatic issues.
The US government, however, refused to issue a strong denunciation of the Nimr's execution. Washington was also silent during the cleric's years-long imprisonment.
The brother of Sheikh Nimr, has blamed US President Barack Obama for failing to prevent his brother's execution.
"I am sorry to say that the American government did not offer to make any efforts on this, although they knew the danger of this action and the repercussions," Mohammed al-Nimr said in an interview with Yahoo News.