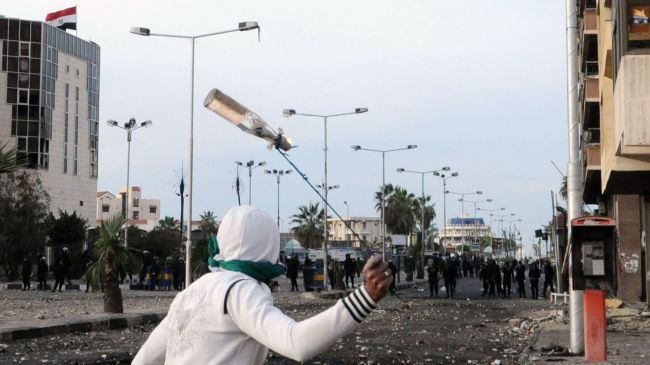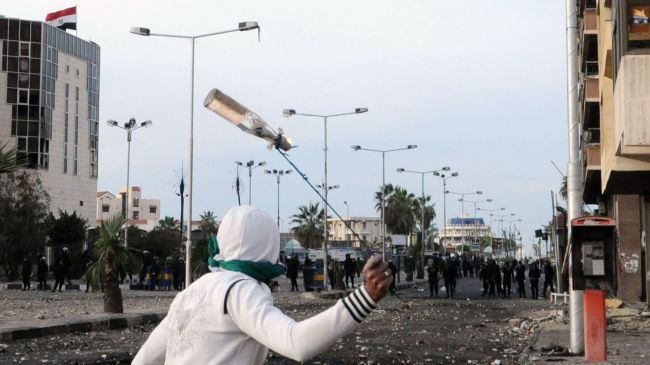 At least one protester has been killed in the Egyptian city of Port Said in fresh clashes between riot police and demonstrators.
Violence erupted in the northern city once again on Thursday after security forces fired tear gas to disperse outraged demonstrators.
"Karim Atout, 33, died from a gunshot to the head after doctors' efforts failed to revive him," said Helmy Al-Affani, a local official of the Health Ministry in Port Said.
On Wednesday, protesters gathered near a government building in the city where they threw stones at security forces and chanted slogans such as "Dirty Government."
Since March 3, at least seven people have been killed and hundreds more have been wounded in the city, which has been the scene of violent protests since January.
The protesters in Port Said are angry that people from their city were found guilty of murdering 74 people, who were killed in a riot that broke out in their town after Port Said-based Al-Masry defeated Cairo's Al-Ahly 3-1 in a football match.
In January, a judge sentenced 21 local people to death for their roles in the February 1, 2012 riot, in which 1,000 people were also injured. A court hearing is expected to confirm the death sentences on March 9.
The North African country has been grappling with unrest in the past few months. Egyptian protesters want President Mohamed Morsi to pursue the goals of the revolution that brought an end to the 30-year dictatorship of Hosni Mubarak on February 11, 2011.