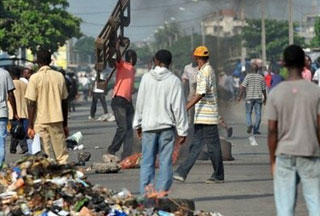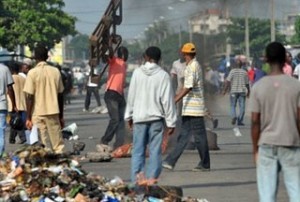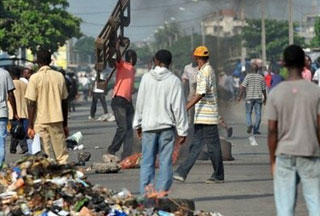 Thousands of protesters in Ivory Coast call for the resignation of President Laurent Gbagbo as clashes with security forces leave an undisclosed number of people dead and wounded.
Ivorian forces fired live rounds at protesters as tension escalated in the world's top cocoa grower on Friday. There was no independent confirmation of the number of dead and injured, but an opposition politician at the demonstration said that five people were killed and many others were injured.
The violence in this West Africa's former economic hub is the latest in a series of demonstrations since the president dissolved the government and the electoral commission a week ago — which was a result of a row over voter registration.
The country has come under mounting international pressure to bring an end to the row and restart an electoral process to resolve the crisis triggered by a 2002-2003 civil war.
The protests, which have been largely peaceful, could escalate as a result fo the Friday killings by security forces, said opposition leaders, who have called for civil disobedience until Gbagbo reinstates the electoral commission.
Opposition leader Alphonse Djedje Mady has called upon the Ivorians to mobilize and oppose "by all necessary means" the rule of Laurent Gbagbo.
Prime Minister Guillaume Soro, a former rebel until a 2007 peace deal, is due to name a government on Saturday, although that could be delayed by political wrangling.
It is not clear when or how a new electoral commission will be formed.