Europe
Protesters demand Spanish police forces leave Catalonia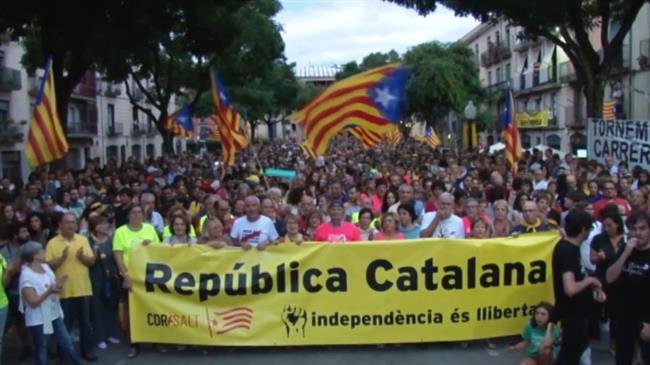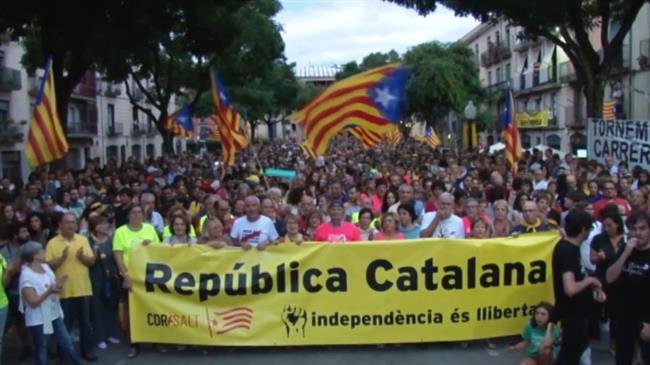 More than 5,000 people attended a demonstration in the separatist stronghold of Girona on Sunday to demand Spanish police forces leave Catalonia.
The march began in Plaza de Octubre before marching toward the police station in Pedret. Demonstrators left ballot boxes next to a line of police representing a 'wall against violence'.
On a nearby stage people recounted their experience on the day of the referendum, a year ago.