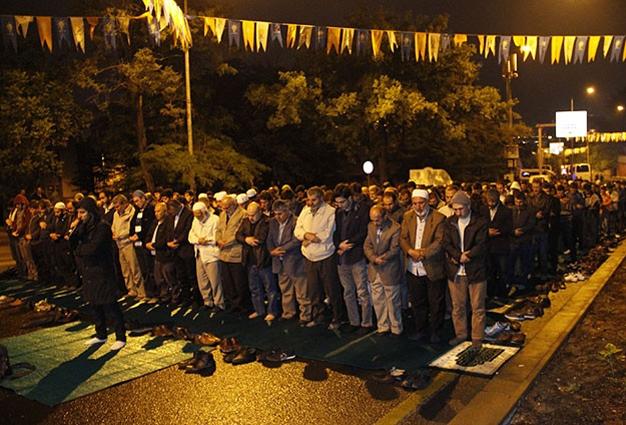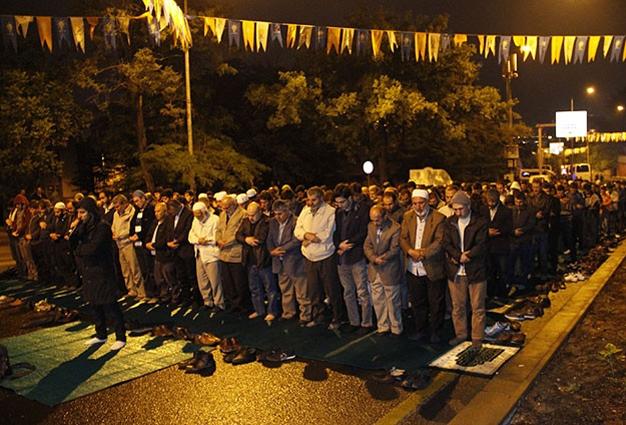 A group of people from prayed before the Israeli ambassador's house in Ankara early May 31 on the fifth anniversary of Israel's 2010 raid on the "Mavi Marmara," a Gaza-bound flotilla ship.
A group of people from Konya also prayed the morning prayer on May 31 before the house of Israel's ambassador to Ankara, according to the Anadolu agency.
The group was on their way to Istanbul for the "Free Jerusalem March" which will be held at 5 p.m. on May 31, before the Fatih Mosque located on the city's historic peninsula.
In May 2010, Israeli commandos killed nine Turkish nationals and an American of Turkish origin in a raid on the Mavi Marmara, which was part of the "Gaza Freedom Flotilla." Another person died in a Turkish hospital in 2014 after being in a coma for almost four years.
The convoy was organized for Palestinians in the Gaza Strip, which was under an Israeli blockade at the time.