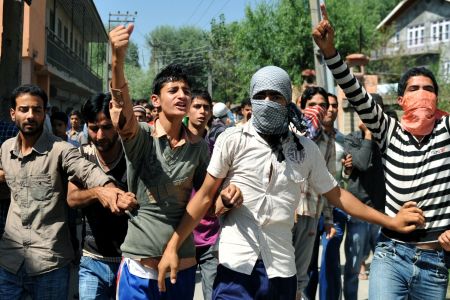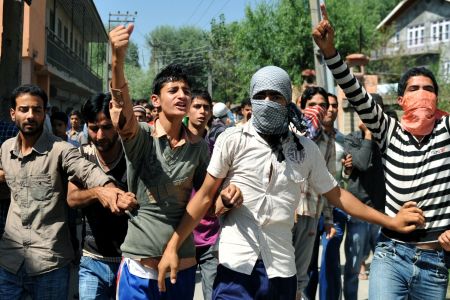 Dozens have taken to streets of Pakistan-controlled Kashmir to protest India's arrest of a leading separatist leader as police were deployed to thwart the rally.
Authorities in restive Indian Kashmir deployed police and paramilitary troops Saturday to block the protesters who demanded the release of Asiya Andrabi, head of Dukhtaran-e-Millat.
Indian security forces arrested Andrabi from a hideout in the outskirts of Jammu and Kashmir state capital Srinagar, claiming she instigated recent protests in the region.
The security forces have also put other key separatist leaders, including Ali Geelani and Mirwaiz Umar Farooq, under house arrest to avert pro-independence rallies.
Geelani had urged the residents to gather at a football ground for a rally against Indian rule.
Authorities responded by enforcing a strict curfew in most of Srinagar, imposing strict security measures in other towns.
The Indian-administered Kashmir has been rocked by frequent protest rallies since June. The demonstrations began after government forces killed a teenager on June 11.
At least 64 people have lost their lives during two months of unrest. Thousands have been killed in volatile Indian-administered Kashmir since 1989.