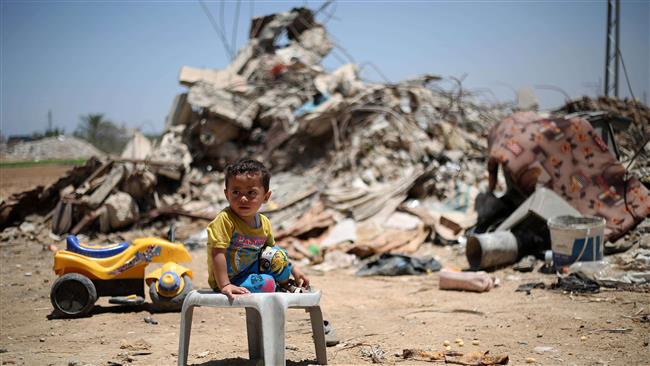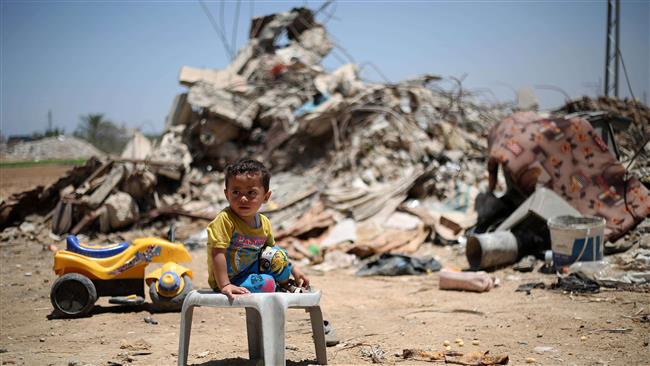 Scores of pro-Palestinian activists in the UK have demonstrated outside the headquarters of an arms manufacturing company, accusing it of benefiting from Israel's deadly crackdown against Palestinians.
The protesters gathered in front of the UK headquarters of aerospace manufacturer Thales, in Crawley, on Friday and expressed their anger against the company's partnership with Israel's Elbit Systems to develop a surveillance drone, nicknamed Watchkeeper, used by the regime against Palestinians.
The rally was held by the Sussex Stop Arming Israel campaign and was supported by other human rights groups, including the Inminds. The main messages of the protest were "Stop Arming Israel" and "Thales profits from Israeli war crimes."
"Thales UK has a billion pound contract with Israel's largest arms company Elbit Systems to develop a fleet of drones. Human Rights Watch has documented [the drones] as being used by Israel to deliberately target Palestinian civilians in Gaza," said Inminds chair Abbas Ali.
"It's sickening that Elbit markets this killer drone as being extensively 'field tested' in 'real life' situations — using the slaughter of Gaza's people as a marketing ploy to gain a competitive advantage," he added.
The Watchkeeper drone, which is produced through a joint venture dubbed UAV Tactical Systems, is modeled on Elbit's Hermes 450, a UAV that has been used in action by the Israeli military. According to the Sussex group, the drone is developed under a contract awarded by the UK Defense Ministry.
Thales UK is a subsidiary of the French company Thales, and is currently considered as the UK's second largest military company.