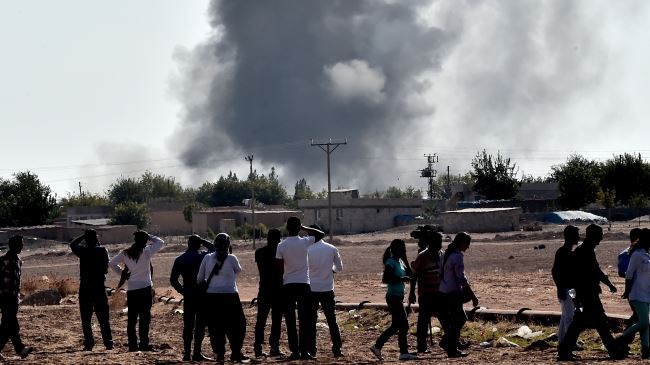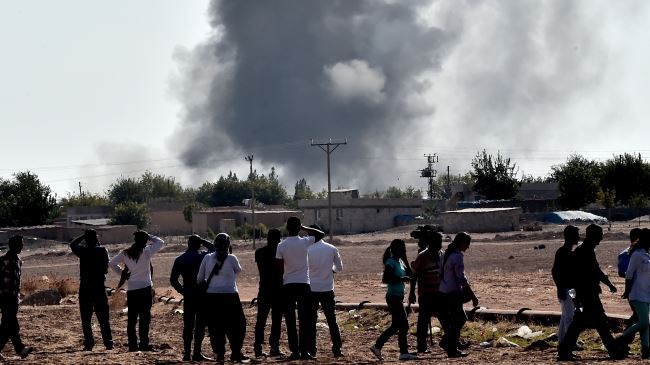 Protests continue against Ankara's failure to act and prevent the possible fall of the embattled Kurdish border town of Kobani in northern Syria to ISIL Takfiri terrorists.
In the Syrian capital, Damascus, pro-Kurdish protesters gathered outside the Turkish embassy building on Wednesday and chanted slogans in solidarity with residents of Kobani, also known as Ain al-Arab.
According to reports, similar protests were held in several European countries, including Britain, France, Belgium and Germany on Tuesday.
In Brussels, Kurdish demonstrators burst into the European Parliament headquarters, calling for action to stop the advance of the ISIL terrorists as there are fears of a massacre if the border town falls into the hands of the Takfiri militants
Protesters also stormed the Dutch parliament building in The Hague to denounce Ankara's policy concerning the issue and condemn ISIL's advance in northern Syria.
The latest reports suggest that Kurdish fighters in Kobani are getting the upper hand in the urban warfare between them and the Takfiri ISIL terrorists.
A UK-based Syrian opposition group says over 400 people have been killed in the three weeks of battle around Kobani. The fatalities include 220 ISIL terrorists, 170 Kurdish fighters and over 20 civilians.
The intense fighting for the strategic town has forced nearly 200,000 people to take refuge in Turkey.
The UN envoy to Syria, Staffan de Mistura, has called for an urgent international response to prevent Kobani from falling into the hands of the ISIL terrorists.