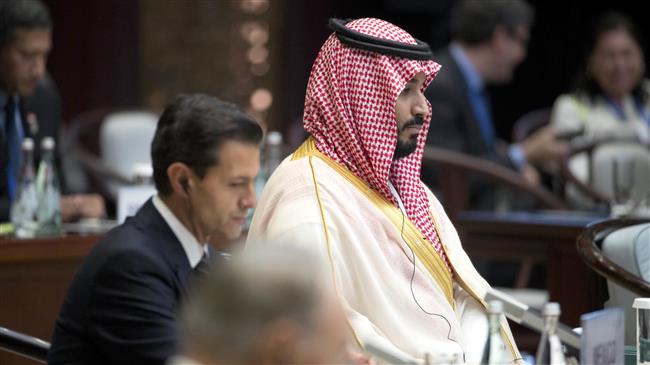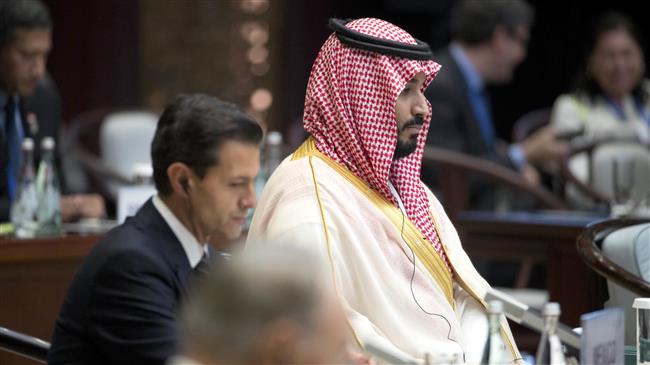 High-profile campaign groups plan to hold protests in London next week against a visit to Britain by the powerful Saudi crown prince to raise alarm over Riyadh's war crimes in Yemen and its human rights record.
The protesters will gather outside Downing Street next Wednesday, when Mohammed bin Salman arrives in the UK to meet with Prime Minister Theresa May.
Among the organizers are the Campaign Against Arms Trade (CAAT) and Stop the War Coalition, which counts Shadow Home Secretary Diane Abbott among their patrons, Sky News reported on Wednesday.
The activists have urged the premier to "show some backbone" over Saudi Arabia's human rights violations and end Britain's arms sales to the kingdom, which has been engaged in a deadly war against Yemen over the past three years.
The UK has increased its weapons sales by around 500 percent since the onset of the deadly Saudi military campaign that has killed some 13,600 people in Yemen so far, The Independent reported last November.
The military equipment sold to the kingdom ever since, including warplanes, precision-guided bombs, and missiles, are worth more than $6.4 billion.
A controversial trip by the Saudi crown prince to London is reportedly set to be delayed amid fears in Riyadh of negative media coverage and public protests.
CAAT's Andrew Smith said, "The Crown Prince should never have been invited to Downing Street: He leads a regime with an appalling human rights record and has overseen the destruction of Yemen."
May, he added, "is putting the interests of arms dealers above the rights of Yemeni people."
Amnesty International UK's Director, Kate Allen, also said, "Time and time again, UK ministers have turned a blind eye to Saudi Arabia's atrocious human rights record – barely mentioning the country's crackdown on peaceful opposition figures, or the alarming prevalence of torture, unfair trials and grisly executions."
"Ahead of Mohammed bin Salman's visit, Theresa May must finally do the right thing over UK arms sales – suspending all arms exports to Saudi Arabia while there's any risk they'll be used by the Saudi-led coalition to bomb civilians or enforce the crippling blockade in Yemen," she said.
Speaking about their upcoming talks, however, May did not sound critical of Riyadh's actions, and claimed that the two sides would openly address the regional situation.
"Saudi Arabia is changing," she said, referring to the "reforms" bin Salman is making at home. "Our strong relationship with Saudi Arabia enables us to talk frankly and constructively about issues where we both have concerns, such as regional security and the conflict and humanitarian situation in Yemen."
The CAAT organized a protest in front of the Saudi Embassy in London earlier in the month to shame the British authorities over their Saudi arms sales.
On February 1, the Middle East Eye (MEE) news portal said Salman's UK visit was to be delayed amid fears of negative media coverage and popular protests.
The visit, it said, had been scheduled to take place later in February, but would be postponed to March 7 amid worries in Riyadh that the heir to the throne could be the target of protests against the Saudi regime's rights record and its war crimes in Yemen.