Palestine
Puppet Abbas Shakes Butcher Netanyahu's Hand at Peres Funeral: "Good to See You!"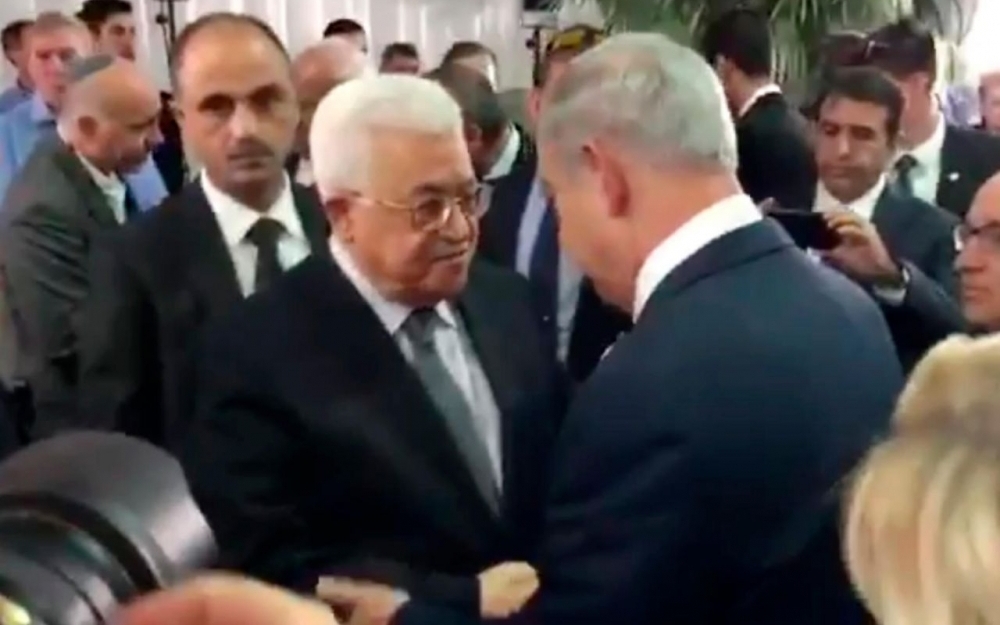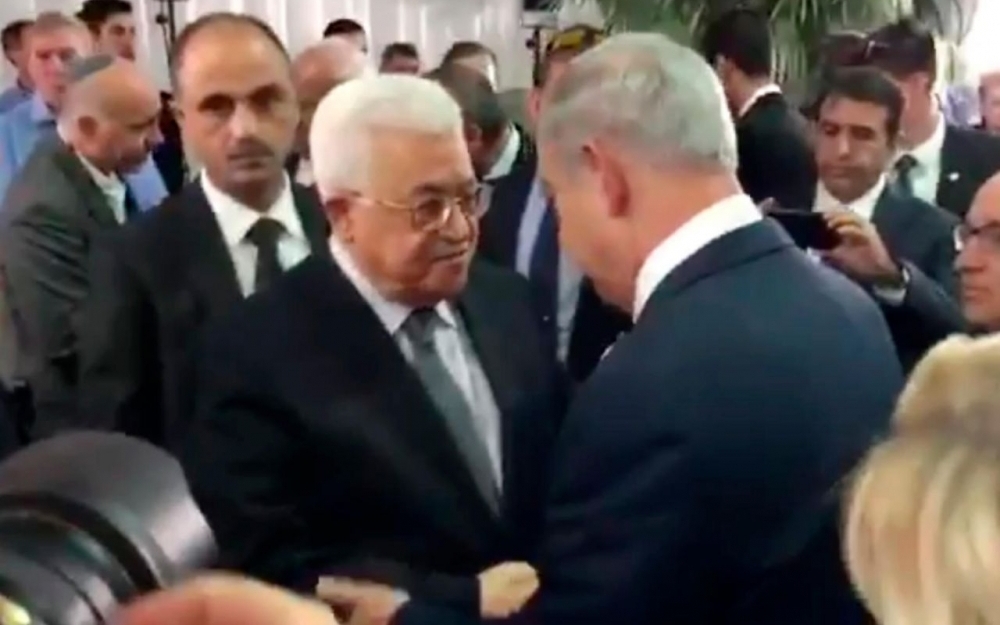 Israeli Prime Minister Benjamin Netanyahu and Palestinian Authority Chief Mahmoud Abbas shook hands and spoke briefly at Shimon Peres's funeral on Friday in a rare public encounter between the two men.
"Good to see you. Long time," Abbas said in broken English, a video posted by Netanyahu's spokesman showed.
Netanyahu and his wife thanked him for coming.
The last substantial public meeting between Abbas and Netanyahu was in 2010, though there have been unconfirmed reports of secret meetings since then.
Abbas was given a front-row seat next to European Council President Donald Tusk.
On Wednesday, Abbas described Peres as a "brave" partner for peace.
"Peres was a partner in making the brave peace with the martyr Yasser Arafat and prime minister Rabin, and made unremitting efforts to reach a lasting peace from the Oslo agreement until the final moments of his life," Abbas said earlier.
Peres died on Wednesday aged 93 after suffering a major stroke.
Although he is known to the west for wining Nobel Peace Prize in 1994, Peres is well remembered as the man who ordered the devastating "Grapes of Wrath" operation against Lebanon in 1996, which left 175 people dead.
He was also seen as a driving force in the development of the Zionist entity's  undeclared nuclear program.