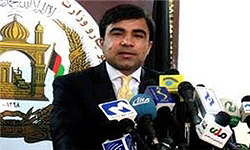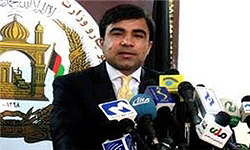 Afghan Foreign Ministry Spokesman Janan Mosazai lambasted the US for its continued violation of the strategic pact between the two countries, saying that Washington has violated the treaty in numerous cases.
"Afghanistan has repeatedly criticized the US for its lack of commitment to the contents of the strategic pact signed between the two countries," Mosazai said in his weekly press conference in Kabul on Monday.
He further mentioned Afghan President Hamid Karzai's recent criticism of Washington's silence on "Pakistan's missile attacks against Afghanistan" as among the same instances displaying Kabul's anger at Washington's disloyalty to the security pact.
In May, Afghan President Hamid Karzai said the civilian casualties inflicted by the NATO was convincing his country to give up the strategic pact he had just signed with US President Barack Obama in early May.
Also in May, Karzai summoned US General John Allen, commander of NATO forces in Afghanistan, and US Ambassador Ryan Crocker to his palace to discuss the civilian deaths, a longstanding thorn in ties between Karzai and his Western backers.
"Karzai signed the strategic pact with the United States to avoid such incidents (civilian casualties) and if Afghans do not feel safe, the strategic partnership loses its meaning," a presidential palace statement, issued following the meeting, said, referring to an agreement setting out a long-term US role in Afghanistan.
The statement added that dozens of civilians had been killed in the Eastern provinces of Kapisa and Logar, Northwestern Badghis province and the Southern Taliban stronghold of Helmand over the past three days in NATO air strikes.
Obama swooped into Afghanistan for the one-year anniversary of Osama bin Laden's death on May 2 and signed the strategic partnership.