World News
Putin says new hypersonic weapons aimed at incoming missiles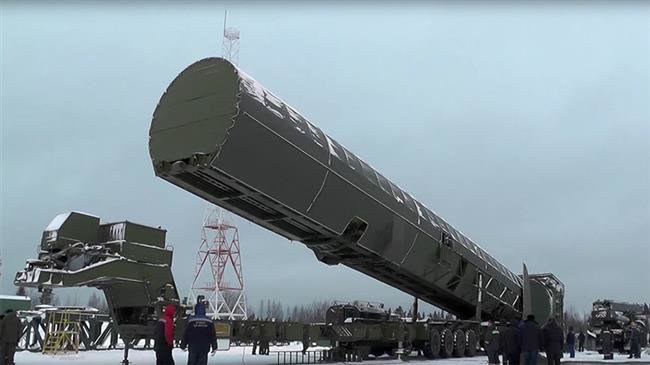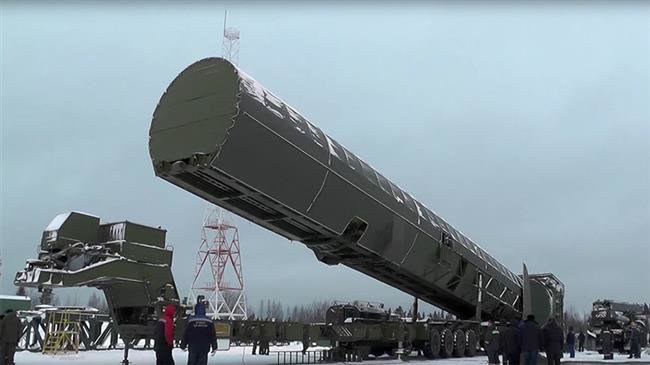 Russian President Vladimir Putin has hailed his country's newly-developed hypersonic missiles that gives it a military edge, yet insisted that Moscow would only resort to using nuclear arms if targeted.
"Only when we become convinced that there is an incoming attack on the territory of Russia, and that happens within seconds, only after that we would launch a retaliatory strike," Putin emphasized on Thursday while addressing a panel discussion at an international policy forum in the Black Sea resort city of Sochi.
He also pointed out that Russia's military doctrine does not envision a preventive nuclear strike, underlining that Moscow would only use its nuclear weapons if its early warning systems detected missiles moving towards Russia.
"It would naturally mean a global catastrophe, but I want to emphasize that we can't be those who initiate it because we don't foresee a preventive strike," said the Russian president in Sochi. "The aggressor should know that retaliation is inevitable, and he will be destroyed."
He then asserted, "We would be victims of an aggression and would get to heaven as martyrs" while those who initiate an aggression would "just die and not even have time to repent."
Earlier this year, Putin also praised Russia's growing hypersonic arsenal as "invincible" during a state of the nation address. The weapons included a nuclear-powered cruise missile, a nuclear-powered underwater drone and a new hypersonic missile.
Putin also said in Sochi: "We have run ahead of the competition. No one has precision hypersonic weapons. Others are planning to start testing them within the next 1½ to 2 years, and we already have them on duty."
Blasting US use of sanctions, vowing weakening dollar
The Russian president also slammed Washington's reliance on sanctions against Moscow and other governments, insisting that such punishment tool "undermines trust in the dollar as a universal payment instrument and the main reserve currency."
"It's a typical mistake made by an empire," Putin emphasized. "An empire always thinks that it's so powerful that it can afford some mistakes and extra costs. But mistakes and costs multiply, and a moment comes when they become overwhelming in both security and economic spheres."
He then expressed confidence that the Kremlin could resist Western pressure and also voiced optimism that US President Donald Trump would ultimately move towards mending broken ties with Moscow.
Moreover, Putin also underlined that Russia had nothing to panic about considering its vast resources, defense capabilities, as well as "people ready to defend our sovereignty and independence."
"Not in every country are people so eager to sacrifice their lives for the Motherland," he boasted.
'Trump desires better US-Russia ties'
Putin, however, went on to reiterate that he was still hopeful that US President Donald Trump would be able to mend relations between the two powers, saying that he believes the American president wants "some sort of stabilization and improvement of US-Russian ties." He then insisted that Moscow was ready for that "at any moment."
He also described his July meeting with Trump in Helsinki as positive, noting that they had a "normal, professional dialogue" even though their exchange led to strong criticism of Trump back in the US. The Russian president then rejected the dynamic as the result of "the internal political struggle."
"Some people think that playing the Russian card is a very convenient instrument for solving internal political problems," Putin observed. "I hope it will go away. I don't know if it happens after the congressional elections, but it might. Or it may happen after the 2020 US presidential election, when he will no longer have to constantly look back at those who engage in anti-Russian rhetoric."
Putin's remarks came as Moscow's relations with the West remain tense over the Ukrainian crisis, the foreign-sponsored war in Syria and the allegations of Russian interference in the US presidential poll in 2016.