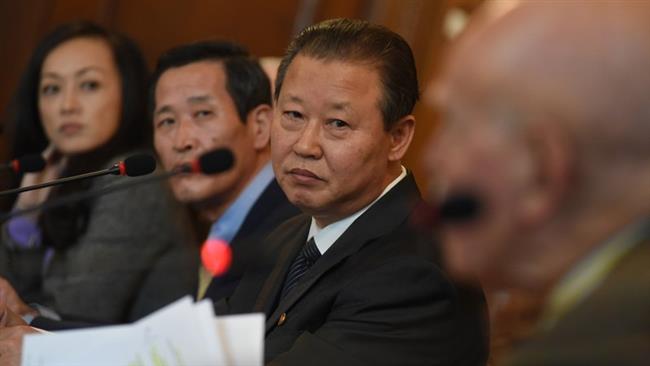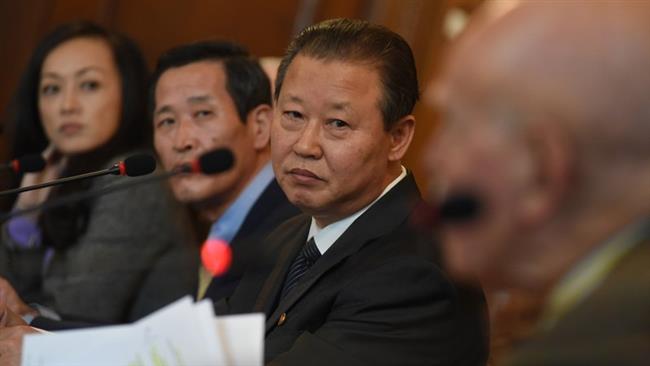 North Korea says it will respond "very strongly" to a conference set to begin in the US about Pyongyang's alleged human rights abuses.
"We are not worried at all because at every move we can strongly respond to such a move and we are not guilty of any crime," North Korea's UN Ambassador Jang Il Hun told a news conference at the country's mission to the United Nations on Monday.
Earlier in December 2014, the UN General Assembly urged the UN Security Council (UNSC) to consider referring North Korea to the International Criminal Court (ICC) after a UN inquiry detailed rights abuses in the Asian country.
"This event is a futile attempt on the part of the United States and South Korea to give credibility to the Commission of Inquiry report amid increasing skepticism… the report was based on fabricated forced testimonies," Jang said, hinting at the hostile relations between Pyongyang and Seoul.
"We totally reject and categorically deny all those claims," Jang said.
He further said his country has asked the United States to "immediately scrap the so-called conference," which will begin in Washington's nonprofit Center for Strategic and International Studies (CSIS) think tank later on Tuesday.
The North Korean official also said that Washington ignored Pyongyang's offer to attend the meeting and defend itself.
"We also demanded that in case the conference is enforced as scheduled then we had to participate… as a party directly concerned," he said.
"I sent a formal request to my counterpart in the [US] State Department and he responded that it's not a US government event. So it means our request was denied," he added.
The US State Department has said the conference was a privately organized event.
Jang also has said his foreign minister was not permitted to take part in a meeting about North Korea's human rights during the UN General Assembly of world leaders last fall.
Pyongyang and Washington do not have formal diplomatic relations, but Jang is tasked with communicating through the so-called "New York channel," which North Korea's UN mission uses to reach out to US officials.
The US restricts North Korean diplomats to traveling within a 25-mile (40-kilometer) radius of midtown Manhattan, and they need State Department permission to travel farther.
Pyongyang has repeatedly said Washington uses the human rights issue as a pretext to overthrow the North Korean government, and has called on the UNSC to investigate the issue of torture by the US Central Intelligence Agency (CIA).