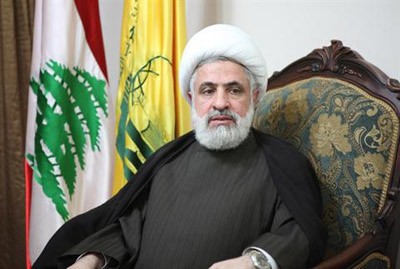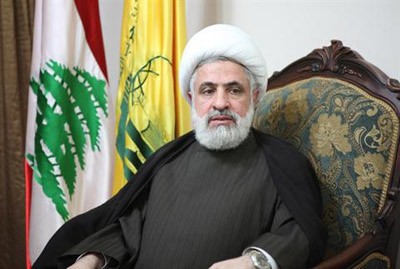 Lebanese Hezbollah's Deputy Secretary General, Sheikh Naim Qasim, stressed that the crisis in Syria has emerged from an international, regional and Arab decision to topple the regime in order to undermine a part of a project which contradicts with the American-Israeli track.
Reuters News Agency quoted Qasim as saying during a meeting with the Agency's delegation on Tuesday that the West and the international community were surprised with the steadfastness of the Syrians and their support to their political leadership.
Regarding the calls for toppling the regime in Syria, he wondered how can a person reach authority…he either reaches it through power or through the elections and the Syrian leadership says let's hold elections.
The Deputy Secretary General criticized the opposition as 'not unified and has no common will', asserting that the countries which sponsor the opposition have different approaches in the way of reaching a political rapprochement to the crisis in Syria.
Regarding Hezbollah's stance towards the crisis in Syria, Qasim said "We haven't hidden our political stance in support of the Syrian regime and in tackling the gabs and in meeting the livelihood and political demands of the Syrian people through a constructive dialog within the Syrian constitutional frameworks."
He added that since the first day we have rejected the international, regional and Arab interference in an attempt to overthrow the Syrian regime and to create another project.
He criticized the US stance towards Syria as it has supported the opposition to topple the regime, yet it has failed and now it bewildered and it is waiting for the field outcomes, asserting that it is directly or indirectly involved in the military support.
He pointed out that Lebanon is affected by the situation in Syria as it is not isolated from the developments taking place there.