Lebanon
Qassem: Lebanon No One's Farm, towards Destruction if No Consensus Reached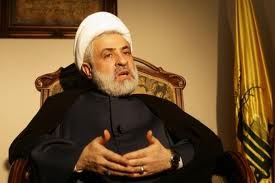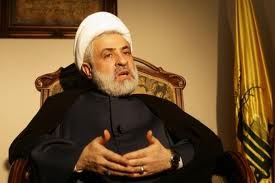 Hizbullah Deputy Secretary General His Eminence Sheikh Naim Qassem warned Thursday that "everyone will drink from the bitter cup of the criminal scheme that aims at inciting the sectarian sedition in Lebanon if no political consensus is reached."
In remarks to al-Manar TV, hours after the terrorist explosion that rocked the Dahyieh, His Eminence stressed that the criminal bombing is part of a series, that can't be dealt a separate or an extraordinary act.
He further urged all the Lebanese sides to respond to such terrorist acts through political understanding and the quick formation of a national unity cabinet
"Hizbullah will not trade accusations and will not respond to the allegations," Sheikh Qassem added, reiterating Hizbullah's keenness on the country's stability and safety.
In parallel, His Eminence refused to comment on the nervous statements of some parties. "This country is not a farm for anyone and no one can eliminate the other."
The Hizbullah top official cautioned that "Lebanon will head to destruction if there is no political understanding," pointing out that "we cannot save it if we don't close ranks."
"If some parties don't want to acknowledge this, it means that they will drag the country into destruction," Qassem said.
Moreover, he expressed Hizbullah's readiness for a collective confrontation of the criminality in order to attain the political stability.