Human Rights
Qatar, S. Arabia, U.S-backed and financed armed terrorist groups perpetrate two new massacres at Dir Baalba , killing four women and a number of citizens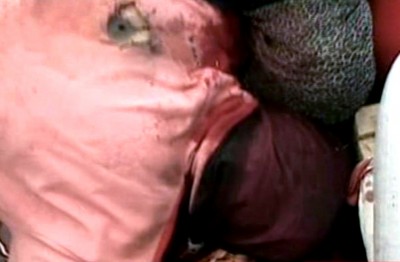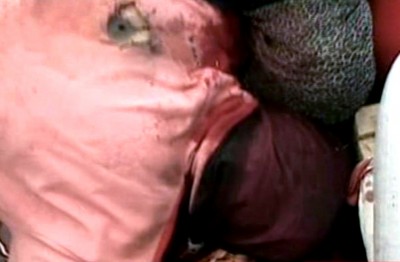 Qatar, S. Arabia, U.S-backed and financed armed terrorist groups on Tuesday perpetrated two new heinous massacres at Dir Baalba town in Homs , killing four women and a number of citizens who were abducted earlier.
At a poultry farm in one of Dir Baalba orchards , the terrorists killed a number of citizens in cold blood, mutilating and burning their bodies after kidnapping them.
Qatar, S. Arabia, U.S-backed and financed terrorists also killed four women at one house in the same neighborhood after storming it.
The armed terrorist groups terrified the safe citizens in Dir Baalab and forced them to flee, sabotaged the private and public properties, including the buildings of Chemical and Petrochemical Engineering Faculty affiliated to al-Baath University.
The competent authorities arrested a number of terrorists who perpetrated crimes against citizens, seizing big quantities of weapons, stolen medical equipment hidden in one of the schools.
Meanwhile, a patrol for the law enforcement members came under heavy fire by an armed terrorist group one Khan Sheikhoun- Marrat al-Numan road.
A source told SANA correspondent that the authorities responded to the fires of the terrorists, killing one of them and confiscating their weapons.
Authorities clash with armed group in Taftanaz, killing a number of terrorists
The authorities clashed with an armed terrorist group in Taftanaz, Idleb, which was attacking citizens, and perpetrating acts of killing, kidnapping and planting explosives that target law enforcement members.
SANA correspondent learned that the clashes led to the killing of several terrorists, arresting a number of them and confiscating their weapons.
Three security members were also martyred during the operation.
Citizen from Daraa Slaughters his own family
Citizen Majed Taha Arshidat Aba Zaid, from Daraa, perpetrated a heinous crime against his family, killing his father Taha Suleiman, his brother Ibrahim, injuring his mother Ghazaleh, his sister Samar and his brother Hassan.
His brother Hassan who was rescued said in a statement that his brother Majed perpetrated this crime against his family at 4 a.m. today after storming the house.
He added that reason behind his brother's slaughter was of inheritance disagreement.
31 persons from Madaya, Damascus Countryside give themselves up
31 persons from Madaya, Damascus Countryside gave themselves up to the authorities today.
The persons underlined that they were subjected to a lot of deception, but the reality became clear, underlining that the authorities released them immediately to return to normal life.
They pledged not to carry any weapon in future or participate in any acts of sabotage.
Earlier, 103 persons in Madaya gave themselves up along with their weapons to the authorities on Monday.