Iran
Quake shakes Qeshm in Hormozgan province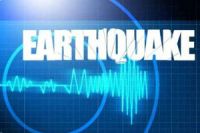 An earthquake measuring 5.2 on Richter scale shook surrounding area of Souza in Qeshm Island in southern province of Hormozgan on Tuesday morning.
According to IRNA quoting the report of seismography center affiliated to Tehran University Geophysics Institute, the tremor occurred at 10:14 hours local time (05:44 hours GMT).
The epicenter of the tremor was registered at 26.54 degrees latitude and 55.91 degrees longitude.
There was no immediate report on possible casualties or damage.