Iran
'Quds force pioneer of anti-terrorism'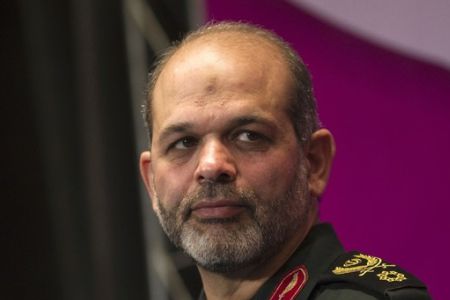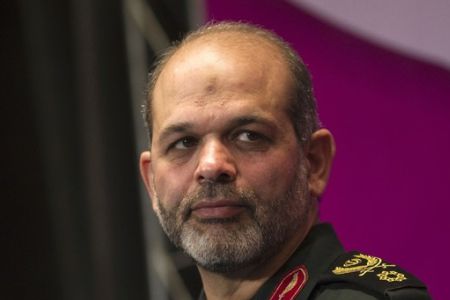 Iran has categorically refuted unfounded US allegations against the elite Quds Forces of the Islamic Revolution Guards Corps (IRGC), stressing the force is a pioneer in an anti-terrorism campaign.
The US officials accuse Iran of terrorism and seek to sow discord among Tehran and regional countries through publicizing baseless claims, fake documents and pre-set scenarios while blatantly issuing directives to assassinate commanders of the Quds force, said Iran's Defense Minister Brigadier General Ahmad Vahidi on Sunday.
Such imprudent and anti-humane US policies have led to international hatred towards the country, he added, IRNA reported.
During a hearing of the US House of Representatives' Homeland Security Committee on October 26, a number of hard-line American officials urged the US administration to launch covert action against Iran or even "kill" some of Iranian authorities over an alleged Iran-backed plot to kill a Saudi diplomat in Washington.
"We've got to put our hand around their throat now. Why don't we kill them? We kill other people who kill others," said retired Army General Jack Keane at the event.
The Iranian minister threw his weight behind the IRGC Quds force and expressed confidence that the ominous sound of terror which is heard from the US Congress is not the voice of the Americans.
During the Occupy Wall Street movement, we heard the real sound of the American people who are demanding an end to the US oppressive system, Vahidi said.
He added that the US is pursuing its illegitimate objectives through an ominous triangle of terrorism, human rights violation and weapons of mass destruction but is playing the blame-game by attributing its own measures to others.
Vahidi stressed the importance of probing into the US crimes, interference and overt and covert terrorist moves at impartial international circles.
He called for the restoration of the oppressed people in the world who suffered damage from the US policies.
Quds force discloses plots of the global arrogance and is a "thorn in the side of occupying and aggressive Zionists (israelis)," the minister reiterated.