North America
Quebecers protest against racist measures proposed by new provincial government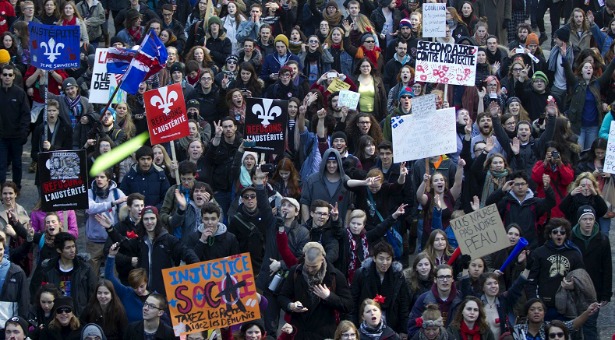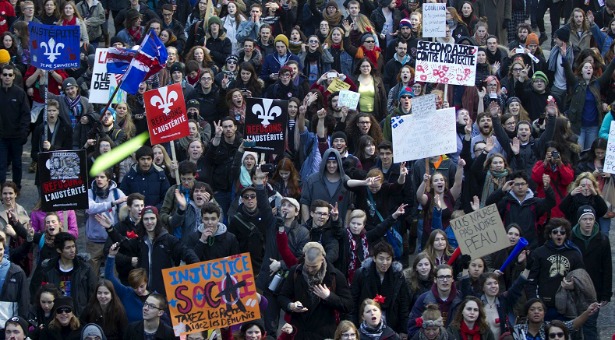 Thousands of people have staged an anti-racism rally in the Canadian city of Montreal to denounce the policies proposed by the newly-elected provincial government, which the protesters say would target immigrants and religious minorities in Quebec Province.
Some 50 community groups, including members of the First Nations Indigenous community and anti-capitalist activists, marched through the city's downtown on Sunday.
Local media put the number of protesters at around 3,000.
The protesters voiced opposition to the proposal of right-wing Premier-designate Francois Legault, who seeks a law banning public servants in positions of authority from wearing religious symbols such as hijab, Jewish kippahs and Sikh turbans.
Legault's Coalition Avenir Quebec (CAQ) won 74 of Quebec's 125 seats in last week's election.
Shortly after the election win, the premier-elect vowed to press ahead with his plans, which would also see the CAQ government cut immigration by 20 percent and expose the immigrants to mandatory "Quebec values" and French language tests.
Failing the tests could leave the immigrants open to deportation.
A large number of Muslim families were among the demonstrators protesting to the anti-diversity measures set forth by Legault.
"Stop telling us to take off our clothes," read a sign that was accompanied by a hand-drawn picture of a woman with her head covered.
Yazid Mahlah, 18, explained he was there for his mother, who wears a Muslim head covering. "If you take away my mother's veil, basically you take my mother from me," he said. "You take her identity from her."
Meanwhile, Jennifer Jerome, an indigenous woman attending the protest, said, "We are first peoples here, and we shouldn't have any politician discriminate against others that are coming here and creating our diversity — in Montreal especially."
"Quebec wouldn't be anything without immigration," she emphasized.
Jewish activists present at the event also said the new government's proposed plans would create division in Quebec's society.
"We are concerned about the CAQ election because they have been trying to divide Quebecers into real Quebecers and immigrants," said Scott Weinstein of the Independent Jewish Voices during the demonstration.
Canadian Prime Minister Justin Trudeau has cautioned the new Quebec premier against the policies he plans to pursue.
Trudeau has advised Legault to pay "careful attention" to anything that could remove or fail to defend "the fundamental rights of Canadians."