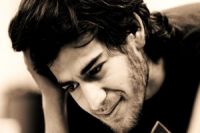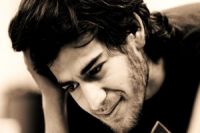 A group of US lawmakers in the US House of Representatives and Senate criticizes Attorney General Eric Holder over the death of an activist, blogger and prominent computer prodigy who had criticized President Obama's "kill List".
The lawmakers also call for an investigation over the issue.
Eight lawmakers from both the Democratic and Republican parties have pressured Holder to explain about Aaron Swartz's "tragic" death last year and the "aggressive" prosecution against him by the Department of Justice.
Officials say the 26-year-old activist committed suicide last year in his apartment in New York City, on January 11 while he was awaiting trial due to downloading academic journal articles in a computer at Massachusetts Institute of Technology.
The internet activist was facing a statutory maximum of 50 years in prison for allegedly violating the Computer Fraud and Abuse Act.
The American blogger was a fierce opponent of Obama's controversial "kill list" and other policies.