Pakistan
Quetta Victims' Families Demand Army to Take Over Security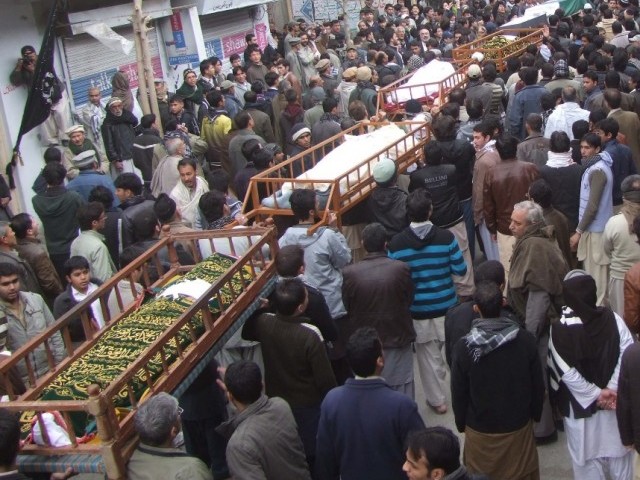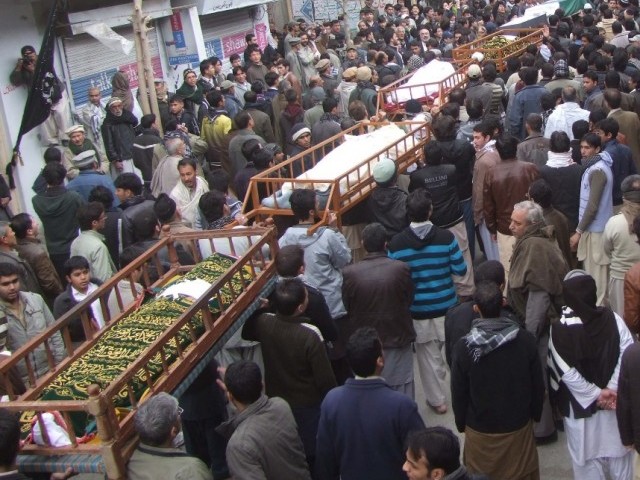 Families of victims of the twin bombings that hit Pakistan's Shiite dominated city of Quetta vowed Saturday to go on with a sit-in until the army takes over security.
Hundreds of protesters gathered on the main road near the snooker hall that was the scene of Thursday's twin suicide attacks, alongside more than 60 coffins carrying the victims' shrouded bodies, AFP reported.
The news agency indicated that the "families refused to bury their dead, saying they will not leave until authorities agree to put the security and administration of the city under army control.
"The government machinery has failed; there is no protection for people in Quetta," AFP quoted local Shiite party official Hashim Mausawi as saying.
"We will not end our protest until we get an assurance that the Pakistan army will take over security and administrative control in Quetta," he added.
Terrorist group Lashkar-e-Jhangvi had claimed responsibility for the bombings that killed 92 people and wounded 121 others in the deadliest attack in Pakistan since suicide bombers killed 98 people outside a police training centre in the northwest in 2011 — an assault claimed by the Pakistani Taliban.