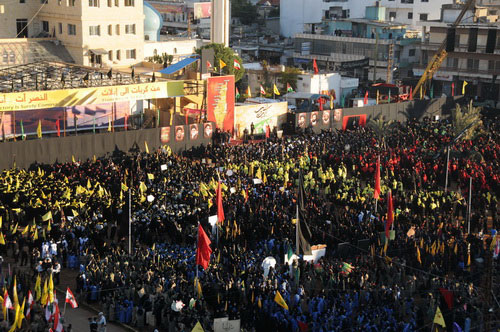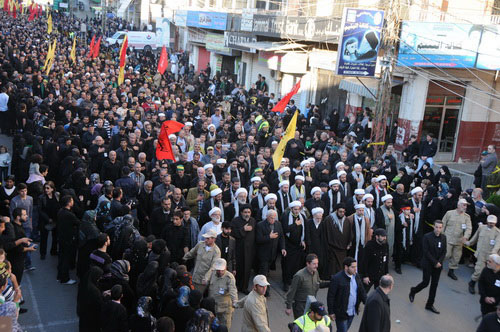 Head of the Loyalty to the Resistance bloc MP Mohammad Raad confirmed Wednesday that "the resistance is our choice, approach and way to liberate our land."
He further highlighted that we won't give up this option due to the failures' calls or the arrogant pressures.
Raad's remarks came in the mass march that Hizbullah held in the Southern city of Nabatieh in the commemoration of the 13th of Muharram.
The rally started the square of the Husseini club and passed by the main streets.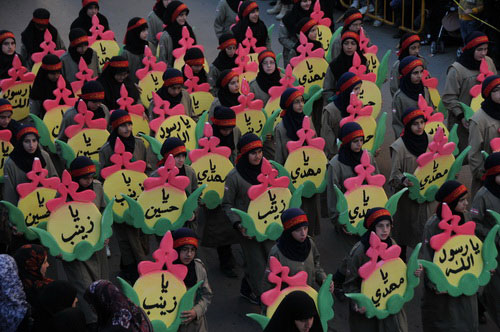 Meanwhile, the MP confirmed that "Hizbullah has no enemy, but the American-"Israeli" project."
"Our priority in all the tracks is to confront the enemy and face its threats," he added.
Moreover, Raad emphasized that "Palestine will remain our central cause and the only way to liberate it is through resistance."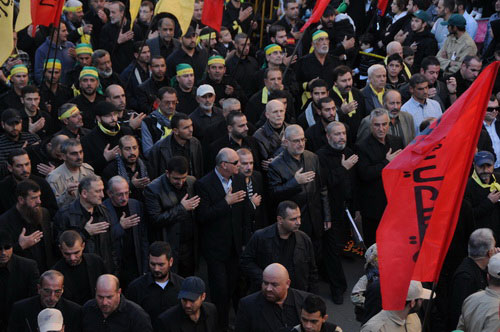 "No one has the right to bargain on a grain of soil of Palestine," he said.
He further mentioned that ""Israel's" capabilities have degraded to a great extent and it has become more and more isolated."
"The iron dome, the international's community's support and the empty claims of superiority and strength are no longer enough for "Israel"," Raad stated.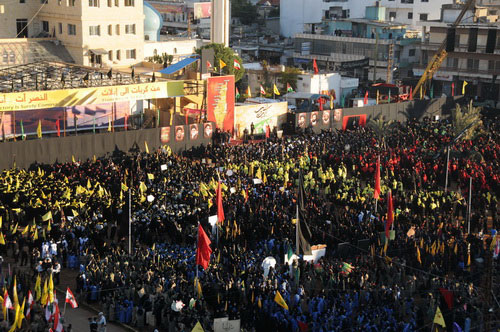 In parallel, the MP reiterated his party's readiness for dialogue.
"We didn't set conditions for dialogue, but at the same time won't accept that any one imposes conditions," he said, adding that "opposition is a legitimate right, but boycotting the national dialogue as well as legislation is a great March 14 sin."
On the campaign against the Islamic Republic of Iran, Raad clarified that "Iran was the only true and faithful friend for the Arab and Muslim people."
Regarding the Syrian crisis, Hizbullah MP mentioned: "The Syrian events, including inciting on fighting, sending militants and luring foreign military intervention are a systematic conspiratorial sabotage destroying the country."