Syria
Rabid Dog ISIL Holding 50 Civilians after Raid on Syria Village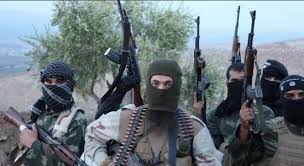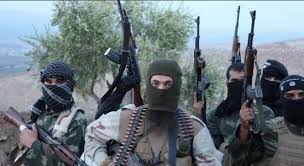 Takfiri militants are holding hostage at least 50 civilians seized in a raid on a village in central Syria.
An opposition observatory "Syrian Observatory for Human Rights" reported the event, noting that ISIL militants kidnapped the civilians from the village of Mabujeh in Hama province on March 31.ISIL militants
News of the kidnap had been kept quiet because of ongoing negotiations for their release, but the talks have since faltered, said Observatory head Rami Abdel Rahman.
Ten of those taken, including six women, are Ismailis, a minority sect that is an offshoot of Shiite Islam. The remaining 40 are Sunni Muslims, including at least 15 women.
Mabujeh, east of the provincial capital Hama, has a population of Sunnis, Ismailis, and Alawites.
On March 31, ISIL executed at least 37 civilians in Mabujeh, including two children, by "burning, beheading, and firing on them," the Observatory said.
The ISIL Takfiris have threatened all communities, including Shias, Sunnis, Kurds, Christians and several minorities in the region.
A number of international rights groups have warned that ISIL is systematically killing minorities in Iraq and Syria. They have likened the terrorists' bloody quest to atrocities committed by the Nazis.