Palestine
Rabid Dog israeli forces kill Palestinian in West Bank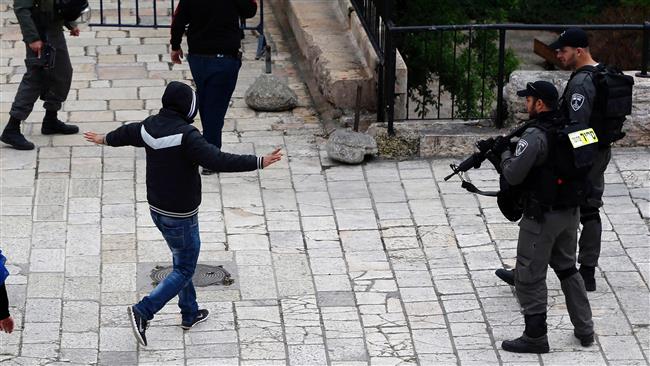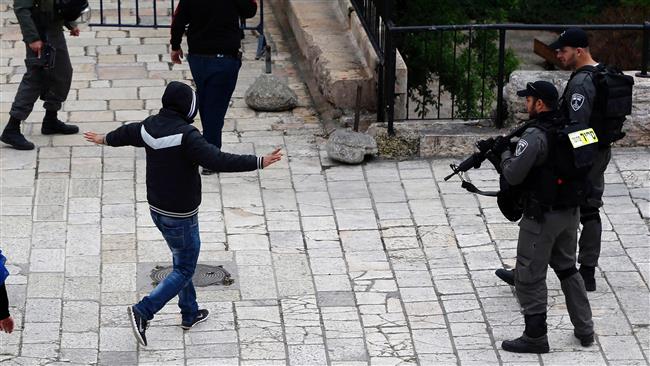 Israeli forces have shot and killed a Palestinian over an alleged stabbing attack in the occupied West Bank.
Israeli media said the Palestinian man was killed south of Bethlehem in the occupied West Bank on Friday when he was allegedly trying to stab Israeli forces.
"An assailant, armed with a knife, exited his vehicle and charged at the soldiers guarding the (Gush Etzion) junction," an Israeli army statement claimed.
Gush Etzion junction is a popular road crossing near the city of al-Kalil (Hebron) in the occupied West Bank.
Meanwhile, Palestinian reports said the Israeli forces arrested two other Palestinians, including a journalist who documented the shooting.
The news comes about an hour after the Israeli forces arrested two other Palestinians allegedly for their possession of knives in the east of Ramallah.
Tensions have heightened in the occupied Palestinian territories due to Israel's imposition in August 2015 of restrictions on the entry of Palestinian worshipers into the al-Aqsa Mosque compound in East al-Quds.
Al-Aqsa Mosque is the third holiest site in Islam after Masjid al-Haram in Mecca and Masjid al-Nabawi in Medina.
Nearly 200 Palestinians, including children and women, have lost their lives at the hands of Israeli forces since the beginning of last October.