Human Rights
Palestine
Rabid dog Israeli regime imprisons Palestinian journalist for 4 months without trial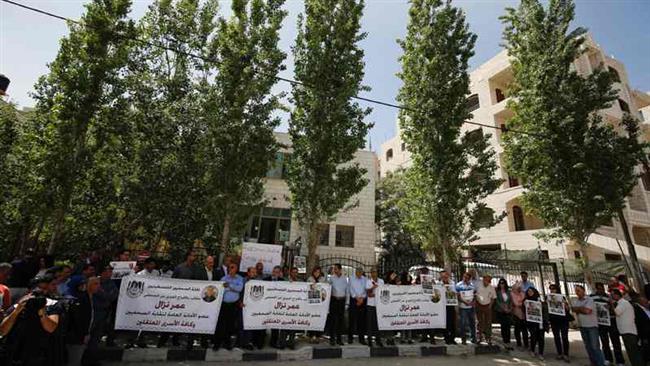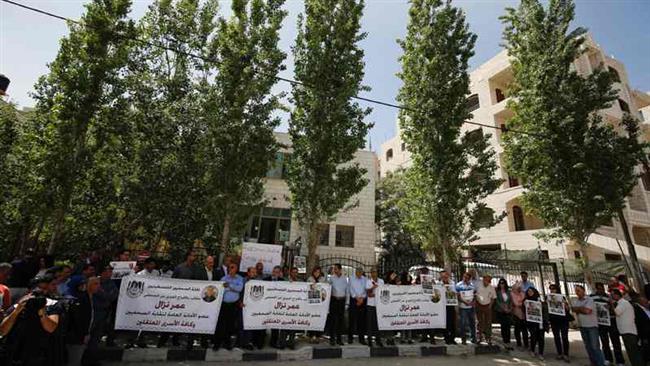 Zionist enemy's military court has ordered that a famous Palestinian journalist be detained for four months without trial or any charges, in the so-called administrative detention.
An Israeli army spokeswoman said on Monday that Omar Nazzal, a leading member of the Palestinian Journalists Syndicate (PJS), would be held in custody until August 22 "over his participation in a terrorist organization."
Nazzal, 53, was detained on April 23 at the border between the occupied West Bank and Jordan, where he had been scheduled to fly to an international journalism conference in Bosnia.
Monday's verdict came on the eve of the World Press Freedom Day, which Palestinians have been using to denounce the Israeli regime.
Hanan Ashrawi, a senior member of the Palestine Liberation Organization (PLO), called for immediate intervention "to ensure Israel is accountable for the blatant and planned escalation against Palestinian media."
According to the PJS, Israeli prisons are holding 19 other Palestinian journalists and students of journalism, one of them for over 20 years.
Tel Aviv has also shut down several Palestinian television and radio stations since last October amid escalating tensions in the occupied territories. More than 210 Palestinians, including children and women, have lost their lives at the hands of Israeli forces since then.
Israeli demolitions
Also on Monday, Israeli forces posted demolition notes on the walls of residential and commercial structures in the occupied East al-Quds (Jerusalem).
Reports said the warrants in Isawiyah neighborhood included stop-work orders and notes to "stop using illegal structures."
Some of the targeted buildings were built several years ago while some others are still under construction. A medical center and a gas station were also in the demolition plan.
The Israeli military regularly destroys Palestinian homes it claims have been built without permission from Tel Aviv. Human rights groups have repeatedly condemned Israel's demolitions as violations of international law.
Over half a million Israelis live in more than 230 illegal settlements built since the Israeli regime occupied the Palestinian territories of the West Bank, including East al-Quds, in 1967.
All Israeli settlements are illegal under the international law. However, Tel Aviv has defied calls to stop the settlement expansions in the occupied territories.