Palestine
Rabid dog Israel's killing machine claims another Palestinian life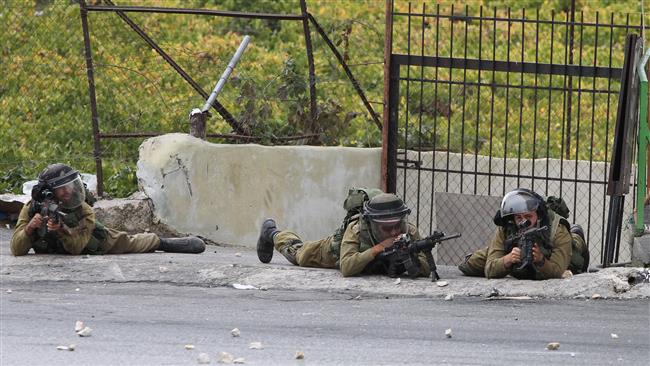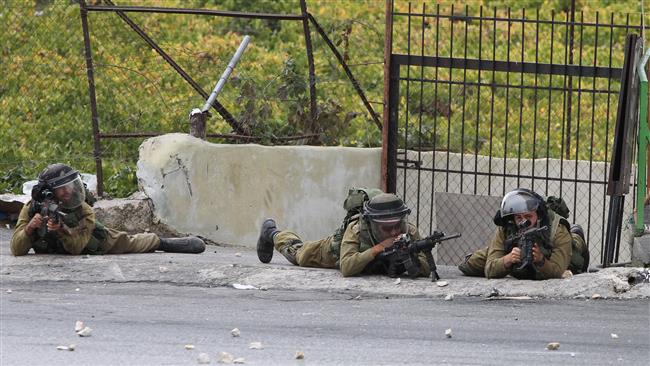 Israeli forces have killed another Palestinian in the northern part of the city of al-Khalil (Hebron) in the occupied West Bank.
The Palestinian man was shot dead by Israeli forces on Sunday. The Israeli regime claimed that the Palestinian man had severely injured two Israeli forces before being killed.
A fresh wave of tensions has gripped the occupied Palestinian territories. The tensions were triggered by the Israeli regime's imposition in August of restrictions on the entry of Palestinian worshipers into the al-Aqsa Mosque compound.
In a separate incident, an Israeli soldier fired at Palestinian farmers harvesting olive in the same city. No reports on possible casualties have been available yet.
Latest reports also said that an Israeli was stabbed near the settlement of Metzad, which is located south of the occupied West Bank city of Bethlehem on Sunday.
The Israeli army issued a statement regarding the incident, claiming that a Palestinian was behind the attack. The statement added that the Palestinian managed to escape the scene of the incident.
Israeli settlers violence
Earlier in the day, Israeli settlers set fire to a Palestinian car in East al-Quds (Jerusalem) in an apparent act of hate crime. The settlers scrawled racist slogans on the vehicle and next to the home of its owner in the neighborhood of Umm Tuba.
Israeli forces shot and killed a Palestinian on Saturday morning at the Jalama checkpoint, also known as the Gilboa crossing, at the northern entrance to the city of Jenin in the West Bank after he allegedly sought to stab an Israeli soldier.
Medics from the Palestine Red Crescent Society said Israeli forces prevented them from approaching the injured Palestinian man and taking him to a nearby hospital to save his life.
Elsewhere in the Palestinian town of Abu Dis bordering al-Quds (Jerusalem), over 70 Palestinians were injured on Saturday, when clashes broke out between Palestinian protesters and Israeli forces.
Israeli settlers have in recent years carried out various attacks, including arson, on Palestinian property in the West Bank and al-Quds and have frequently carried out acts of hate crime against Palestinian farmlands in the West Bank, uprooting olive trees.
Palestinians are angry at increasing violence by Israeli settlers who frequently storm the al-Aqsa Mosque. They say the Tel Aviv regime seeks to change the status quo of the compound.
Nearly 60 Palestinians have been killed and hundreds of others injured since the Israeli regime began a harsh crackdown on the Palestinians in early October.