Palestine
Rabid dog zionist forces demolish Palestinian irrigation pools in WB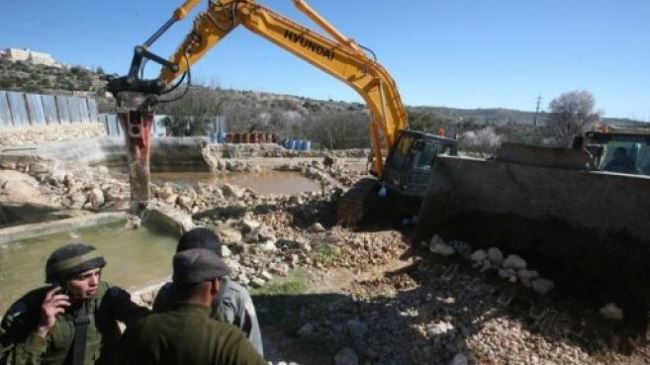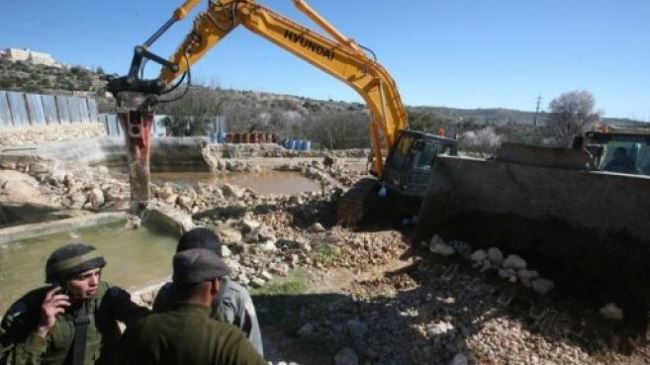 Zionist Israeli regime forces have reportedly demolished several irrigation pools used by Palestinian farmers in northern parts of Jordan Valley in the occupied West Bank.
Israeli bulldozers backed by military vehicles destroyed six irrigation pools used by local farmers on Thursday in the area of al-Jiftlik, Palestinian media outlets reported Saturday.
According to the report, the construction of the pools had been funded by grants from European donors. This is while local Palestinians state that the pretext for the demolition was an order by military authorities of the Tel Aviv regime.
The Jordan Valley makes up nearly 30 percent of the occupied West Bank while most parts of the region have been designated as Area C and are off-limits to Palestinian construction.
Moreover, Ma'an news agency further cited a Palestinian in Hebron village of al-Burj, identified as Yasser Muhammad Salim Masharqa, as saying that Israeli forces and civil administration officers escorted two bulldozers to the village and demolished his dairy factory.
The Israeli bulldozers, the report added, destroyed the 2000-square-meter steel structure along with cement rooms measuring 400 square meters.
According to the report, the factory was located near the separation wall in the southwest of Hebron (al-Khalil).
The Israeli regime has destroyed at least 359 Palestinian structures in the West Bank throughout 2014, according to the Israeli Committee Against House Demolitions.