Palestine
Rabid Dogs of occupation regime attack ralliers urging return of Palestinian bodies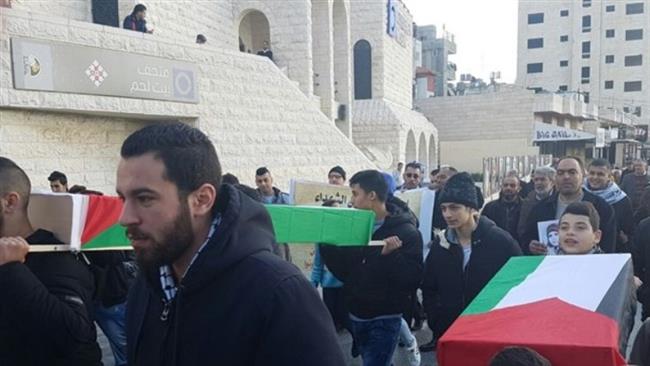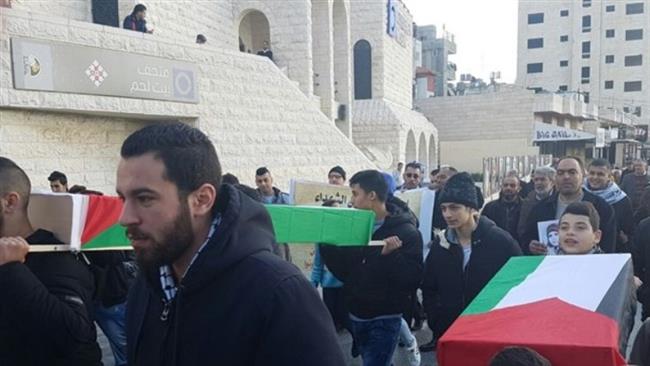 The Israeli military has violently suppressed a Palestinian protest rally calling for the release of the bodies of those killed by the regime's forces in the occupied West Bank city of Bethlehem.
Israeli troops fired tear gas, sound bombs and rubber-coated steel bullets at the demonstrators as they arrived at the northern entrance of Bethlehem near the Israeli apartheid wall on Sunday afternoon.
The protesters were seen carrying mock coffins and Palestinian flags during the march and chanting slogans against Israel's violations of Palestinian rights.
Activists and relatives of the Palestinian victims addressed the protesters before the start of the march.
Israel continues with its policy of confiscating the bodies of the Palestinians it kills for what it calls "security reasons." The regime in Tel Aviv fears subsequent mass funerals could turn into anti-Israel protests.
Tel Aviv has on certain occasions agreed to release the corpses, but warned the victims' families against holding mass funerals. Currently, Israel is withholding eight Palestinian bodies.
In a joint statement in March 2016, the Palestinian prisoners' rights group Addameer, and the Legal Center for Arab Minority Rights in Israel (Adalah) condemned Israel's policy of confiscating the bodies as "a severe violation of international humanitarian law as well as international human rights law, including violations of the right to dignity, freedom of religion, and the right to practice culture."
The occupied Palestinian territories have witnessed tensions ever since Israel imposed restrictions on the entry of Palestinian worshipers into the al-Aqsa Mosque compound in East Jerusalem al-Quds in August 2015.
More than 270 Palestinians have lost their lives at the hands of Israeli forces since the beginning of October that year, when the tensions escalated.