Palestine
Rabid Terrorist Regime's israhell's Warplanes Strike Southern Gaza Strip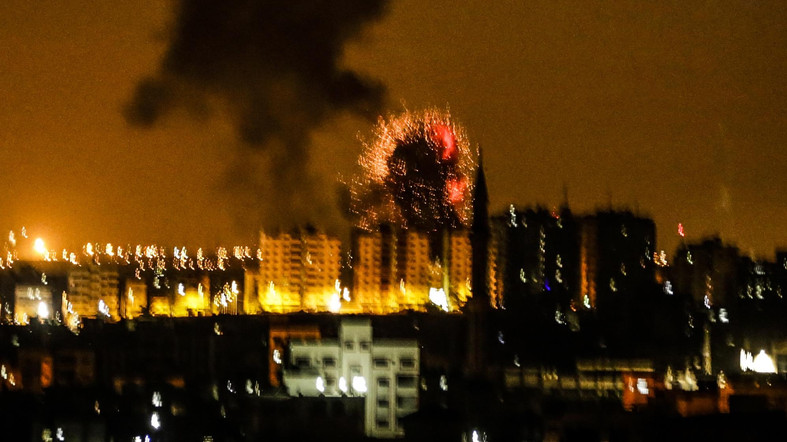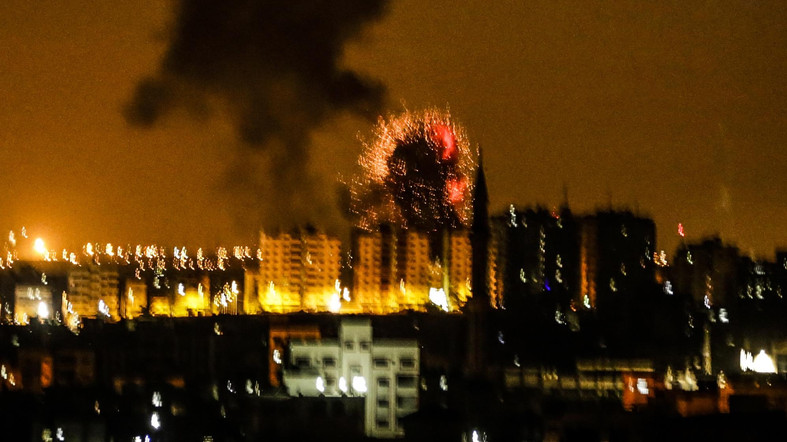 Israeli warplanes have carried out a number of airstrikes against the southern part of the Gaza Strip early Saturday, following bloodshed in border protest clashes that saw a Palestinian teenager shot dead in cold blood.
The Israeli military said in a statement that in the early hours of Saturday, its warplanes hit several locations in Gaza including a tunnel and a number of bases purportedly belonging to the Palestinian Hamas resistance movement.
There were no immediate reports of injuries or the extent of damage caused.
The statement added that the aerial bombardment was retaliated by a barrage of at least 17 rockets or mortars launched by Hamas into the occupied Palestinian territories. It claimed that Israel's so-called Iron Dome system managed to intercept five of the launches, but one landed inside a rural settlement in the Sha'ar HaNegev Regional Council area.
Following the Israeli airstrikes in southern Gaza Strip, sirens were sounded across the areas bordering the impoverished Palestinian enclave.
Footage of Friday's bloodshed by AFP showed one Palestinian teenager shot dead at the fence between the two territories.
Fifteen-year-old Othman Rami Halles was killed east of Gaza City, health ministry spokesman Ashraf al-Qodra said.
The ministry said a further 220 other Palestinians were wounded as protests along the frontier split over into clashes.