Iran
Iraq
Middle East
Saudi Arabia
Rabid zionist Saudi diplomat threatens Iran with 'worse' after Najaf consulate attack
A day after rioters set fire to Iran's consulate in the Iraqi city of Najaf, a high-ranking Saudi diplomat has threatened the Islamic Republic with "worse."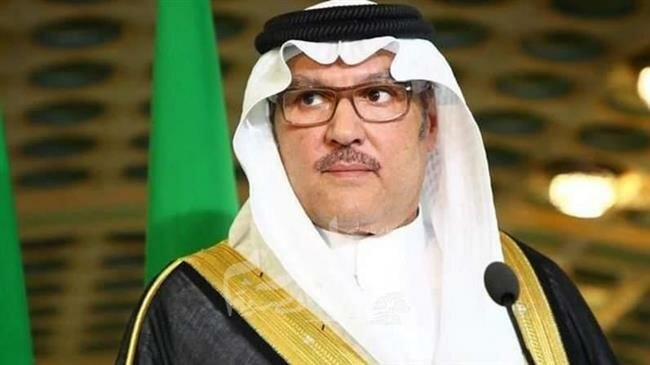 On Wednesday night, a group of rioters used peaceful protests against government corruption and poor public services as a cover and stormed into the Islamic Republic's diplomatic mission in Najaf, setting it ablaze.
Saudi Ambassador to Egypt Osama bin Ahmed Nuqali said Thursday that the incident was a direct result of Iran's regional policies and that Tehran should wait for more such attacks.
"What happened last night to Iran's consulate in Najaf was the result of what Iran has committed and they should wait for more reactions," Nuqali was quoted as saying by Arabic newspaper Anba'a al-Youm. adding. "What comes next won't get any milder than this."
Hailing what he described as brotherly ties between Iraq and Saudi Arabia, the envoy said Riyadh was ready to help "rescue" Baghdad and "rid it" of Tehran's influence.
Saudi Arabia reopened its consulate in Iraq's capital city, Baghdad, in April, ending a 25-year hiatus after it unilaterally cut ties with Baghdad over its invasion of Kuwait under former dictator Saddam Hussein.
Nuqali repeated Saudi allegations that Iran was "destabilizing" other countries across the Middle East, including Yemen where the Riyadh regime has been waging a deadly war since March 2015, killing thousands while destroying the impoverished country's infrastructure.
The Saudi envoy accused Iran of arming the Houthi Ansarullah movement, which has been pushing back against the Saudi-led aggressors. Iran has in the past vehemently denied the Saudi charges.
Nuqali also accused Iran of destabilizing Lebanon and Iraq, which are both dealing with anti-government unrest.
Iraq apologizes to Iran for arson attack on consulate in NajafIraq
The riots in Iraq are part of an ongoing wave of anti-government rallies that Iraqi officials say have been hijacked by certain players.
Local authorities have yet to reveal the exact number of casualties in the consulate attack, which led to the imposition of a curfew in Najaf.
On Thursday, Iraqi Foreign Minister Mohammad Ali al-Hakim called his Iranian counterpart to apologize for Baghdad's failure to protect the mission against the arsonists.
He told Mohammad Javad Zarif that Baghdad was committed to protecting Iranian diplomatic missions and their staff in the Arab country.
Iran's Foreign Ministry Spokesman Abbas Mousavi condemned the attack earlier on Thursday and urged the Iraqi government to "take responsible, decisive and effective action against destructive agents and aggressors."