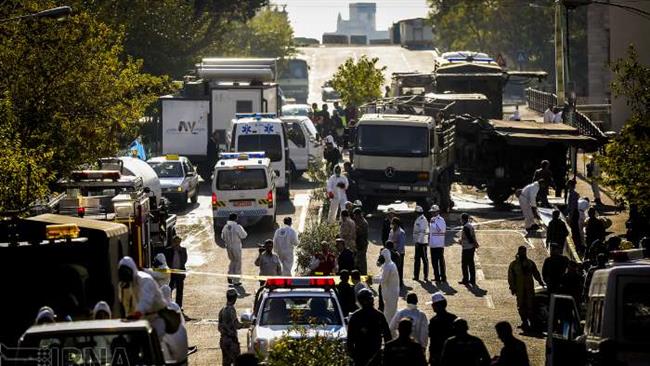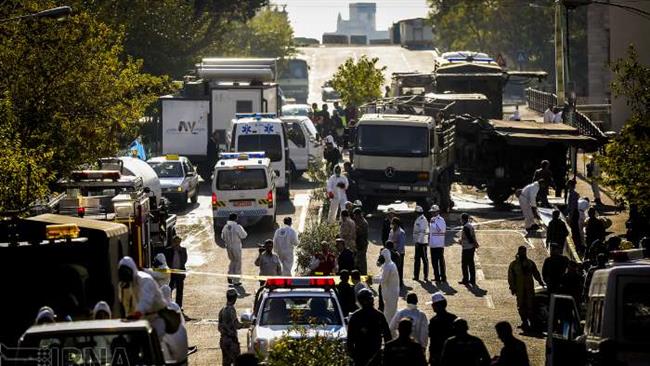 Iran has conducted exercises to test its preparedness in responding to potential radiological hazards.
The radiological defense drill was carried out in the capital, Tehran, on Thursday with the participation of 300 people trained for radiological defense.
During the drill, a vehicle carrying radiopharmaceuticals experienced an accident, resulting in a fuel leak and huge explosions.
Immediately after the incident, experts from the Atomic Energy Organization of Iran (AEOI) moved to clear the area of contamination caused by radiopharmaceuticals. The decontaminated zone was then handed to the radiological defense experts from the Islamic Revolution Guards Corps (IRGC).
Local residents were evacuated by radiological passive defense staff of Tehran provincial governor's office and transferred to pre-fabricated tunnels to undergo necessary safety checks.
It was the first time radiological defense exercises were held in Tehran.