Iran
Middle East
Raeisi stresses regional cooperation as 'top priority' as he leaves for SCO summit in Tajikistan
President Ebrahim Raeisi says regional cooperation is a "top priority" for Iran as he embarks on his maiden official overseas trip to attend the annual summit of the Shanghai Cooperation Organization (SCO) in Tajikistan.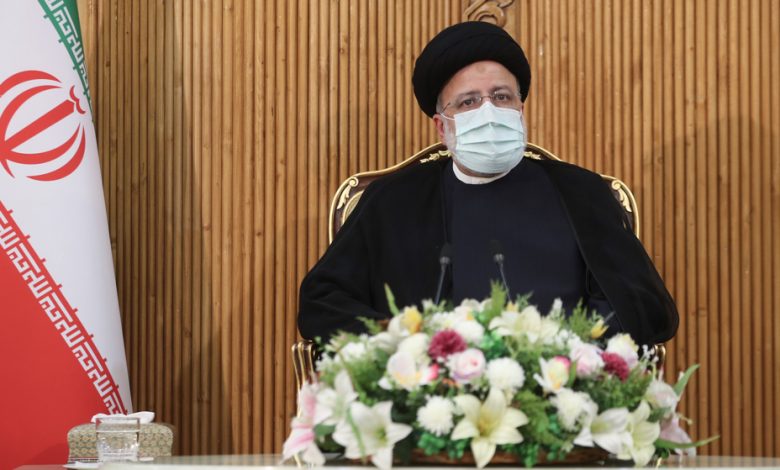 "Regional cooperation is a top priority for us," Raisi said in live televised remarks at Tehran airport before leaving for Dushanbe.
He noted that the visit is taking place at the official invitation of Tajikistan's President Emomali Rahmon, and said he was attending the 21st meeting of the SCO Council of Heads of State to express Iran's views on regional developments.
The chief executive added that he would also meet with leaders and senior officials of the countries participating in the summit.
Pointing to a scheduled meeting with his Tajik counterpart, Raeisi said, "Unfortunately, good relations between Iran and Tajikistan have been interrupted but the visit will open a new chapter in ties in various political, cultural and economic fields."
He underlined that the people of Iran and Tajikistan enjoy cultural, religious and language commonalities, adding that the two sides would sign a host of agreements to expand cooperation.
Afghanistan, a neighboring country of the SCO's largely Central Asian members, is expected to top the agenda of the summit.
On the sidelines of the conference, Raeisi is scheduled to meet Pakistani Prime Minister Imran Khan and discuss ways to improve bilateral cooperation as well as the latest developments in Afghanistan.
The Iranian president was also expected to hold talks with his Russian counterpart Vladimir Putin on the sidelines of the SCO conference. But the Kremlin said Tuesday that Putin will attend the summit via videoconference following the identification of fresh COVID-19 cases in his inner circle.
During a phone conversation with Raeisi on the same day, Putin called for coordination between the two sides to facilitate a meeting "at the earliest possible."
Iran's full membership of the Eurasian political, economic, and security alliance is also on the agenda of the SCO conference.
Tajikistan, the rotating chair of the SCO this year, strongly supports Iran's membership, which was launched in 2001 by China, Russia, and the Central Asian republics.
Iran acquired observer status in the multilateral organization in June 2005.