Iran
Middle East
Raeisi to Qatar's FM: Iran trustworthy, reliable partner; wishes well for neighbors
President-elect Ebrahim Raeisi says Iran has proved itself to be a reliable friend and partner, which wishes well for its neighbors.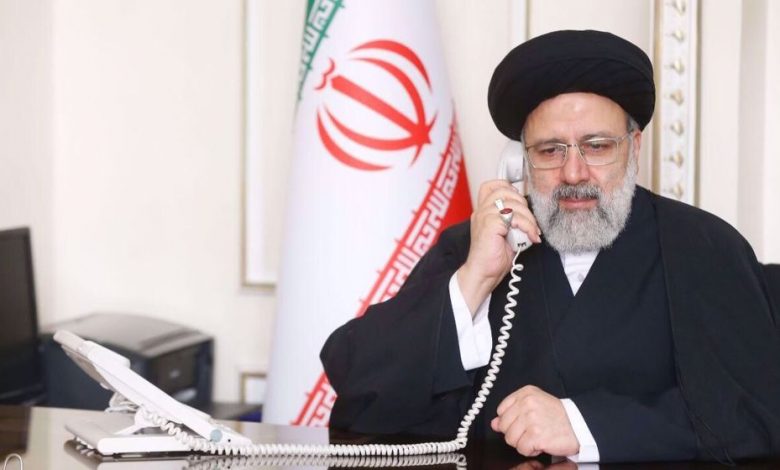 "Iran has proven that it is a trustworthy and reliable friend and partner," Raeisi said in a meeting with Qatari Deputy Prime Minister and Minister of Foreign Affairs Sheikh Mohammed bin Abdulrahman Al Thani in Tehran on Sunday.

"Rest assured that Iran only wishes well for its neighbors," the Iranian president-elect added.
Raeisi further noted, "Tehran attaches special importance to ties with Doha and [relations] with neighbors will be the priority of the next administration's foreign policy."
The Iranian and Qatari nations have religious bonds and are partners in the region, the president-elect said.
Raeisi emphasized that regional insecurity is rooted in foreign factors. "The path to sustainable security and stability in the region goes through cooperation among regional countries on the basis of mutual political trust and practical rejection of foreign interference."
The Qatari foreign minister, for his part, said his country seeks to consolidate relations and cooperate with Iran to reinforce security in the region.
In separate phone calls with Oman's Sultan Haitham bin Tarik Al Said Saturday night and Turkmenistan's President Gurbanguly Berdimuhamedov on Tuesday, the Iranian president-elect emphasized that dialog with neighboring countries is top on the foreign policy agenda of his administration, which is to take office in less than two weeks.
Iran, Qatar FMs discuss leading issues
In another meeting earlier in the day, Iranian Foreign Minister Mohammad Javad Zarif and his visiting Qatari counterpart discussed mutual relations and leading regional and international developments.