Iran
Rafsanjani calls for close cooperation of Islamic countries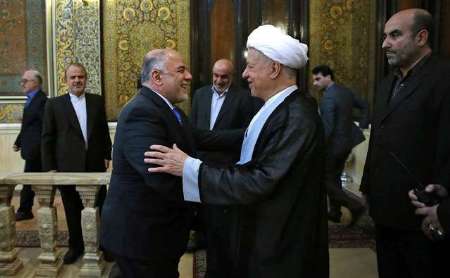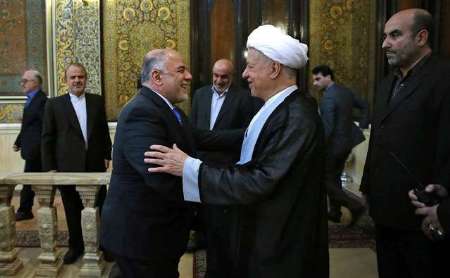 Chairman of Expediency Council Akbar Hashemi Rafsanjani said on Wednesday that cooperation among Muslim states is politically and rationally indispensible under the current situation in the region and the world.
He made the remarks in a meeting with Iraqi Prime Ministe Haidar al-Abadi.
He said that the Iraqi full security and national sovereignty are Iran's best wishes.
"W have on several occasions after collapse of Saddam Hussein underlined that the two nations and governments' continued cooperation will leave numerous impacts on the region."
Rafshanjani said that the Islamic Republic of Iran is ready for cooperation at all level the neighboring states need.
Referring to the current situation in Iraq, he advised the Iraqi prime minister to do his best to maintain the Sunni and Shia Muslims, Kurds and Turkmen as a united Ummah because the enemies always make political abuse of gaps and divide.
Underlining the significance of unity, he said that reaching a consensus is hard but harder than that is when a country faces internal dispute.
"The Muslim countries' facilities should not be wasted in baseless disputes," he said.
Al-Abadi, for his part, said that his country has always believed in Iran as a reliable neighbor.
Referring to the enemies' efforts to create discord among the Shia and Sunni Muslims, he said that terrorism has turned to massacre in the name of sectarianism.
Describing ISIL as the false advocate of defending Islam, the Iraqi prime minister noted that the terrorist group destroys Sunni-populated cities and Sunni refugees outnumber those of the Shias.
They excommunicate the Shia and Sunni Muslims who do not believe in their claims, he said.
ISIL comprises the Asian, European and American hardliners and their common characteristics is crimes against humanity they perpetrated in Iraq, he said, noting that's for the same reason an international coalition has taken shape against them.
Al-Abadi called for promoting Iran-Iraq ties in the economic, cultural and political fields, saying that bilateral relations are rooted in common culture and history.