Iraq
Rafsanjani Calls ISIL West's Conspiracy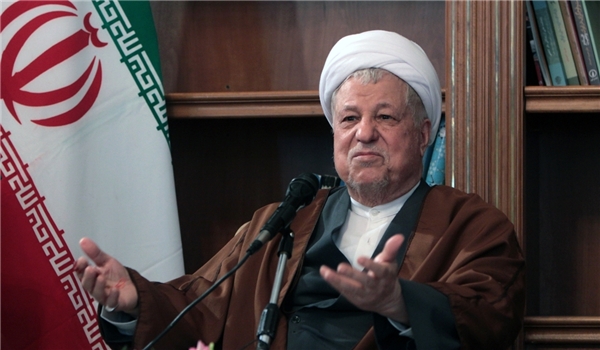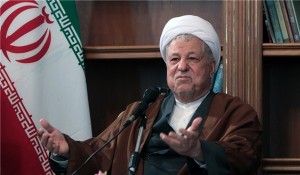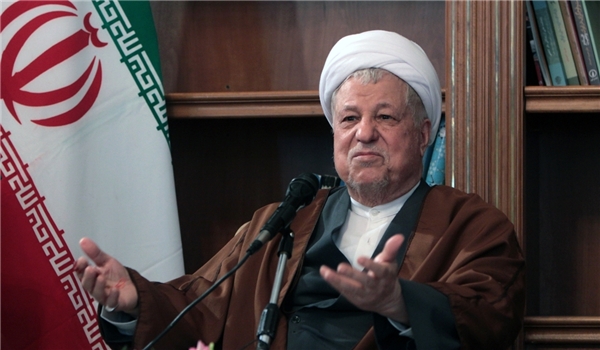 Chairman of Iran's Expediency Council Akbar Hashemi Rafsanjani underlined that the Islamic State of Iraq and the Levant (ISIL) is a plot hatched by the West, specially the US.
"The ISIL's acts of terror target the entire region," Hashemi Rafsanjani said.
He noted that the hidden hands are supporting the ISIL terrorist group and they have created a very complicated situation in the region.
Hashemi Rafsanjani noted that certain regional countries and outsiders have created the ISIL.
He pointed to recent developments in Iraq, and said, "The movements and acts of the terrorist group in Iraq are very serious and requires deep study and vigilance."
In relevant remarks on Saturday, a senior Iranian legislator lashed out at US President Barack Obama for his meddling in Iraq's internal affairs by asking Prime Minister Nouri al-Maliki to withdraw from the decision to retake his post in the future government.
"Iraq is ruled by democracy, parliamentary elections were recently held and the future government will be formed based on people's choice, and therefore, no country or person is entitled to interfere in Iraq's internal affairs," member of the parliament's National Security and Foreign Policy Commission Kazzem Jalali told FNA.
He said that the US, which is the nurturer and supporter of the terrorist groups that have created such a situation in Iraq, shrugs off its mistakes and is now projecting the blame on others.
Jalali expressed regret that the US double-standard policy on terrorism has created criminal scenes in Syria and Iraq.