Iran
Rafsanjani: Caspian Sea should turn into a model region of peace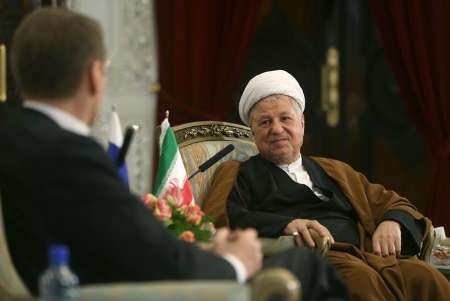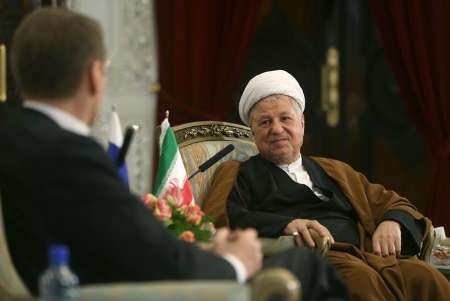 Chairman of Expediency Council (EC) said the Caspian Sea is one of the most important fields of cooperation between Iran and Russia, adding that the Sea should be a model region of peace in the world.
Rafsanjani: Caspian Sea should turn into a model region of peace
According to the report of EC Public Relations Office, Ayatollah Akbar Hashemi Rafsanjani told Russian State Duma Speaker Sergei Naryshkin that the Russian parliamentary delegation visit to Tehran is a good beginning for a new round of Tehran-Moscow relations.
Referring to recent talks between President Hassan Rouhani and President Vladimir Putin, Rafsanjani said that cooperation capacity between the two countries is very big and because of being neighbours, expansion of ties would be beneficial for both countries today and in the future.
Rafsanjani said that educational and research cooperation between the two countries are important, adding that such cooperation could be a base for deep ties both for private and public sectors.
Strengthening bilateral cooperation, especially in the fields of oil and gas, is important for both countries and stronger cooperation will consolidate convergence of littoral states of the sea, said the ayatollah.
The ayatollah described regional and international cooperation for both countries inevitable and said that terrorists have disrupted our region so creation of sustainable stability needs more cooperation between Iran and Russia.
He expressed dissatisfaction with the level of trade cooperation and urged officials of both sides to remove obstacles on the way of expansion of ties.
Naryshkin, by reminding memories of Ayatollah Rafsanjani's visit to former Soviet Union and signing important agreements, said that Russians consider you as the founder of bilateral relations.
He called interactions between officials of the two counties for coordination on regional and global issues 'important' and said that events in the region need Iran-Russia relations for establishment of international order.
Criticizing approaches of certain countries concerning regional issues, Naryshkin said that many of their policies have no conformity with interests of the regional countries.
He expressed dissatisfaction with the policy of imposing sanctions against other states, which now is a weapon for a number of countries, and called it violation of international law and interfering in domestic affairs of other states.