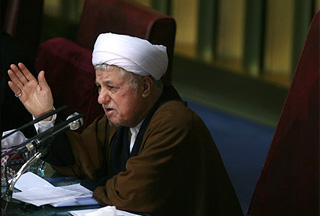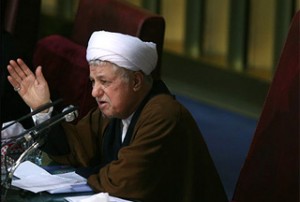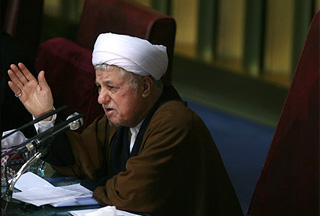 Head of Iran's Assembly of Experts Ayatollah Akbar Hashemi Rafsanjani has criticized the head of the UN nuclear watchdog over his recent report on Iran's nuclear energy program.
Speaking at the opening of an Assembly of Experts meeting, Ayatollah Rafsanjani said the recent report by the International Atomic Energy Agency (IAEA) repeated the previous US accusations against Iran.
IAEA Director General Yukiya Amano's Thursday report stated the non-diversion of declared nuclear material in Iran; however, it accused Tehran of not providing "the necessary cooperation to permit the Agency to confirm that all nuclear material in Iran is in peaceful activities."
Ayatollah Rafsanjani said, "It seems all the Western countries were prepared for and informed about such a report, which they welcomed after its release."
He further criticized the 'failed' US policies in the Middle East, including Iraq, Afghanistan and Palestine.
The head of the Assembly of Experts singled out the US efforts to bring back former Baathists to the Iraqi parliament which failed in the face of the Iraqi nation's resistance.