Iran
Rafsanjani: Rationalism, logic reject terrorism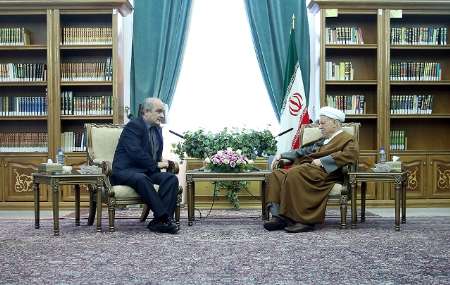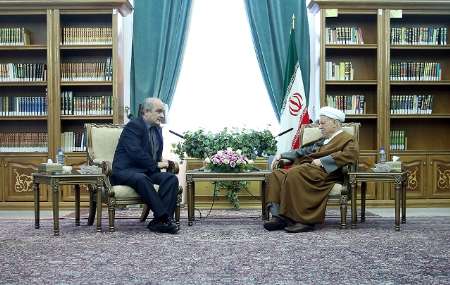 Had rationalism and logic ruled in world governing circles and politicizing not blurred politicians' visions, terrorist groups would not have threatened bight future of world and expanded so much, chairman of Expediency Council said on Sunday.
Rafsanjani: Rationalism, logic reject terrorism
'If rationalism and sound logic ruled in international community's decisionmaking and politicizing had not expanded its shade on such circles' minds, today we were not witnesses to the noticeable expansion of terrorist groups, which threaten the future of the world,' said Ayatollah Akbar Hashemi Rafsanjani in a meeting with Russia's ambassador to Iran.
'The more the political problems plague the global society, the greater the need for meetings, consultations, and holding dialogues aimed at resolving the problem are needed, especially among the friendly and allied countries,' added Rafsanjani.
The Expediency Council chairman referred to the long history of Tehran-Moscow cooperation helping resolve regional and international crises, ensuring the Russian diplomat that the ground is well-prepared for expansion of bilateral cooperation in political, economic, cultural and social fields.
Russian Ambassador to Iran Levan Jagarian, too, said for his part in the meeting that he was pleased to be serving his tenure in Iran.
He praised the historical role that Ayatollah Rafsanjani played in restoration of Iran-Russia ties.
He recalled rapprochement between Iran and the former Soviet Union, arguing that it is because every article in the agreements signed at that time served the mutual interests of both nations.
Ambasador Jagarian also referred to the defeated western sanctions on Tehran and Moscow, arguing that the wiser thing to do for the westerners would have been to hold talks to resolve problems.
'The sanctions are all the same blessings in disguise,' he said expressing surprise that the four world powers that are Russia's partners in the nuclear talks with Iran are thus proving their insincerity in dealing with Moscow.