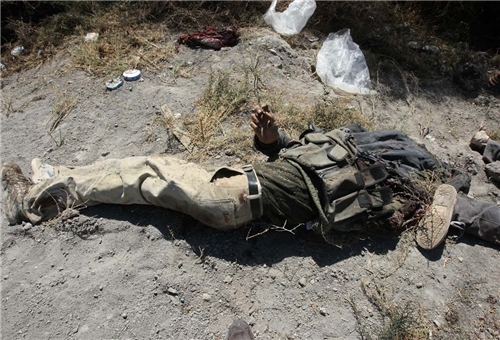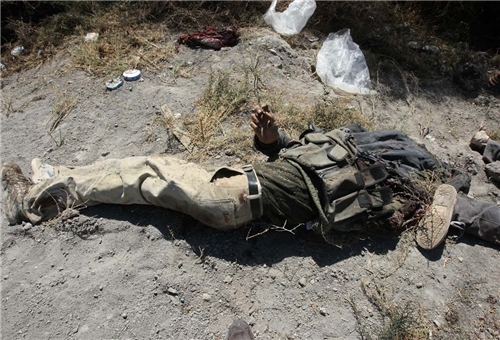 A Saudi army officer, who led an Al-Qaeda-affiliated group in Syria, was killed in Reef (countryside of) Damascus on Saturday.
Adel Nayef Al-Shemri, nicknamed Abu Ossama, was a commander of the Islamic State of Iraq and the Levant (ISIL) and was killed in fierce clashes with the Syrian army in Deir Attiya in Reef Damascus.
Al-Shemri was a former Saudi army major who joined the ISIL in Syria in July. The ISIL had commissioned Al-Shemri to attack Deir Attiya hospital in Reef Damascus.
Earlier this week, more than fifty Al-Nusra front and "Islamic State in Iraq and the Levant" (ISIL) militants were killed in heavy fighting in the Eastern Ghouta area East of Damascus, the so-called Syrian Observatory for Human Rights reported.
According to the statement released by the observatory, 96 militants were killed during fierce clashes in the region.
Earlier this month, press sources revealed that about 600 Saudis have recently gone to Syria to fight in the ranks of Al-Qaeda.
Al-Watan newspaper said that the Saudis have been joining al-Qaeda via its two branches, the ISIL and the Al-Nusra Front, from the beginning of the Syrian crisis around three years ago.
The newspaper highlights that al-Arabiah channel has cited the journalist Fares Bin Hzam in its program "Senaet al-Mout" that the Saudis' role is limited primarily to suicide bombings and participating in field operations.