Syria
Raqqa: Syrian Troops Gain More Ground in Western Countryside of ISIL's De Facto Capital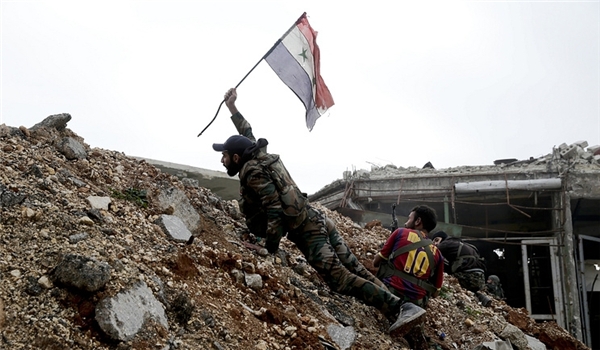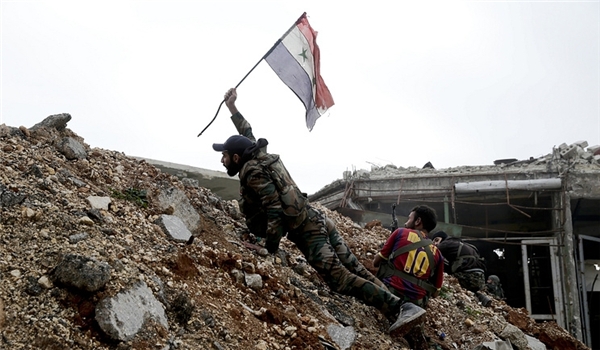 The Syrian Army troops continued to advance against ISIL in Western Raqqa and managed to recapture more lands, killing and wounding a number of terrorists, field sources said.
The sources reported that as a tough battle for ISIL's so-called de facto capital, Raqqa, has started, the army soldiers managed to recapture several towns and villages in the Western part of the province.
The sources said that the pro-government forces liberated several more points along with Rusafa Juncture — a crossroad linking the town of Rusafa and the al-Tabaqa airbase — after killing and wounding scores of ISIL militants.
They added that the aim of the Syrian Army's operation is to force the ISIL members to retreat from the Khanasser plains in Southeastern Aleppo, securing the Ithriya-Raqqa and Ithriya-Khanasser roads.
In relevant developments in the province on Tuesday, The Syrian army continued military operations against the ISIL in areas between Southeastern Aleppo and the Western parts of Raqqa and opened its way to Ithriya-Raqqa road.
The Syrian army forces advanced from their positions in Western Raqqa towards South and regained control of several regions, including Rajam al-Askar, Be'r Anbaj, al-Rasafah oil field, Zahr Um Baj, Job Aziz, Job al-Qanim, Abu Sousa and Job al-Baydh.
After advancing in these regions, the army soldiers reached Ithriya-Raqqa road.